A few short months ago you could guarantee that the news would be dominated by Brexit. Since the June 2016 referendum it seemed to be the "only" news worth reporting. That is until Covid. The pandemic has quite rightly shifted our collective focus and people have come together in ways perhaps previously unimaginable. Couriers, like Same Day Couriers Direct, are now "key workers" and depended on by the nation's businesses and individuals alike. However, Brexit has not gone away, indeed it is still very much happening, only in the background. The fact that people are not really talking as much about it doesn't diminish the impact that it will have on businesses, including couriers and the economy as a whole. So whilst our attention has been distracted, we must still be prepared. Brexit looms large and is to be ignored at your peril. This isn't a political piece and a debate on your views about leave or remain are probably best left for another day. What we are considering here is the possible economic impact, any short term difficulties and what the long term future may hold post Brexit. Nothing is certain remember, except perhaps the forthcoming uncertainty.
It is happening!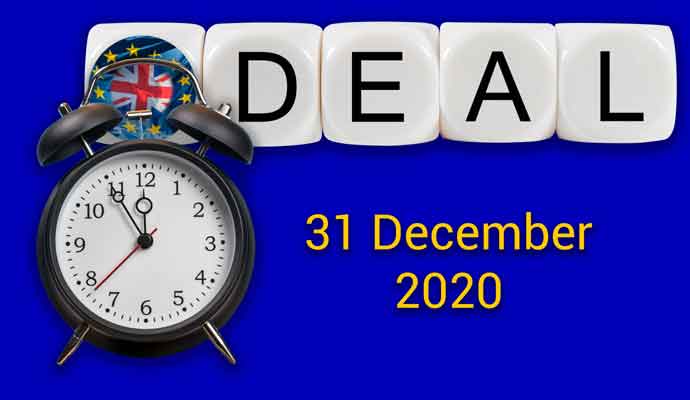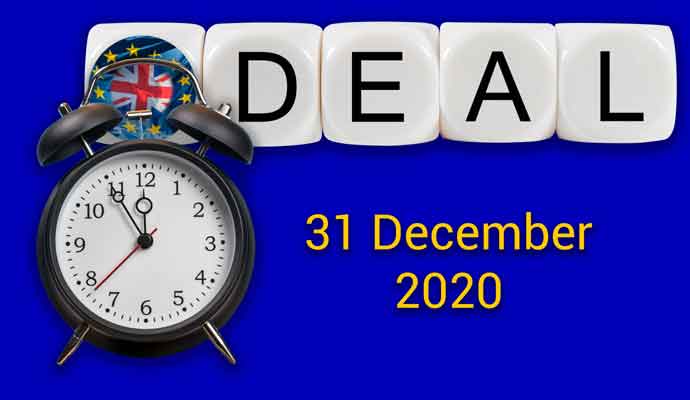 We are already in the transition period. We voted in June 2016 to leave and we're in the process of doing just that. Make no mistake, come 1st January 2021 we will have formally left the EU. What that will actually mean is still very much a heated debate. Deal or no deal, we will have left.
The collective mind-set of business has to be to embrace the new "order". Those that choose to remain positive and upbeat about the opportunities will more likely flourish over those that remain negative. That is not to say that there will not be hurdles or uncertainty to overcome, but it is how they are approached when they arise that really matters.
Couriers often deal with importing and exporting goods as well as transporting and moving supplies around generally. Often they face time critical deadlines and they will still have to do all of this. It is the environment within which they will be operating that might change, not their roles. So what might differ?
Impact
Membership of the EU has primarily guaranteed the tariff free movement of goods, together with the freedom of movement of people, between member states. If you want to transport a delivery from England to France, or vice versa, it is easily done. There have been no physical or geographical borders (save for the fact that Britain is an island) and there have been no restrictions.
Leaving the EU may mean the following:
no freedom of movement
physical and legal barriers to trade
customs checks and declarations
tariffs and duties imposed on goods
delays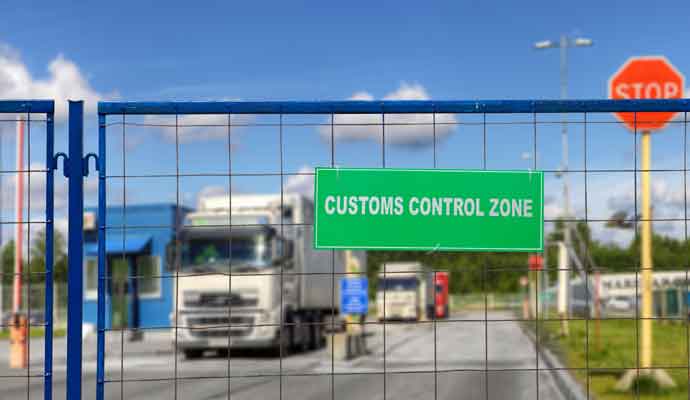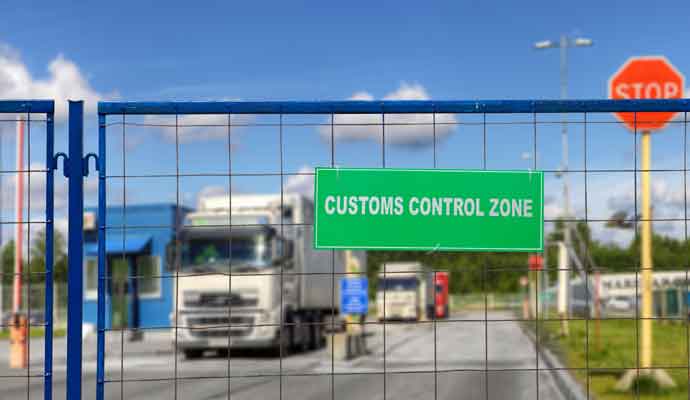 No longer being a Member State may mean that the EU imposes tariffs on goods travelling from the UK to the EU. There may be customs checks, more paperwork to complete and more regulation. That in turn will create delay. Delays are not good for any business especially those that operate within time restraints. The UK may place tariffs on goods coming in too, so that would also delay the process in reverse. Trade is a two way operation!
It is not only the businesses involved in the original trades that will be affected either. There are concerns for their clients and customers too.
Will new regulations delay deliveries?
Will prices rise to reflect any extra work being undertaken?
How are these to be incorporated into their own business planning and costings?
Business is like a line of dominoes, knock one over and there is an inevitable chain reaction – nothing stands in isolation. So what is going to happen?
The unknown future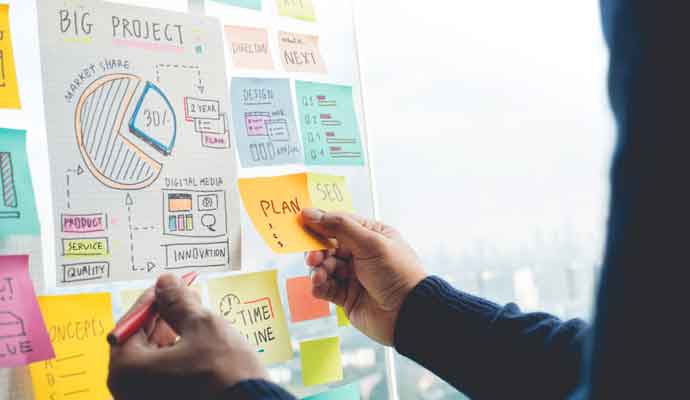 There is a lot to be said about planning. Often you can avoid problems if you have a proper plan laid out and set in action, with provision for a degree of uncertainty should it arise. However, is it even possible to draw up a plan when so much is uncertain? The answer has to be yes.
Think about things from another perspective. When has the future ever been certain? The answer is of course never! There are things that might be a little more certain – such as the delivery order from your usual customers that tend to arrive around the same time each month. There are also those things that are likely to happen, such as a run on the items of which you only hold a low stock. Things that will definitely happen? Other than your tax bill will have to be paid, there is little else.
Now think again. Before Covid did you think that anything would ever be on the news other than Brexit? No you didn't, but it happened. Covid is perhaps the best example of something unexpected happening that had to be dealt with. Six months ago did anyone in business really envisage having to cope in an economy devastated by Covid? – The answer is no. Did anyone have a plan in place for a pandemic? – Once again, no. Yet Covid did happen and moreover businesses took action to cope. Couriers became key workers not only in name but in practice. They embraced the challenge and dealt with it. They were literally applauded for it! What was previously something which would never happen became reality. Now of course businesses have suffered and many have been severely affected. Economically it has been devastating, but people have worked hard in light of the challenges rather than succumb to them.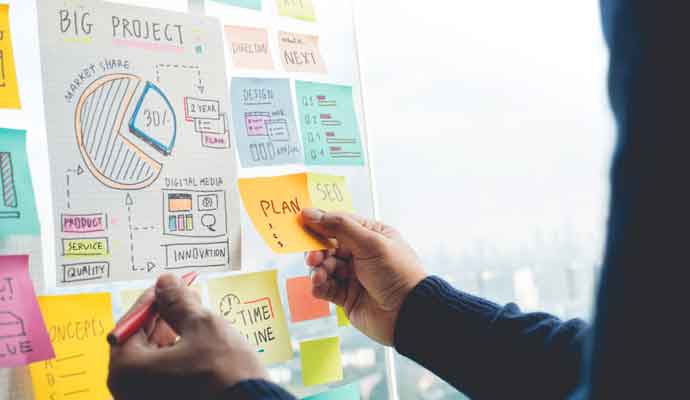 Brexit, unlike Covid, is in itself a little more certain. We know that it will happen. What we do not know however is quite what the changes will be. As such that is where the uncertainty lies. How will imports and exports suffer under tariffs or delays and what that will mean for individual businesses and customers alike falls within these grey areas. Trade though will have to happen. There is a demand for goods which will have to be met. Supply will satisfy the demand as has always been the way in market economies and the price will be set by a combination of factors. Those goods will have to be shipped, both internationally and nationally. Shipped goods will need couriers and couriers will need a workforce to help fulfil their commitments.
In other words life will carry on. Why? Because it has to and always has done. Of course there are uncertainties but that is business. Nothing is guaranteed – no order, no deadline and no success. They have to be earned every day through hard work and commitment to a high level of service.
Brexit is about change and of course uncertainty means worry and concern for all businesses. Knowing what will happen with regard to tariffs and trade would help settle some nerves of course. However we are fast approaching our exit from the EU and much remains unknown. Perhaps the only certainty is this. Business will continue and good businesses will survive. There may be struggles but success is in itself cannot be guaranteed.