What every same day delivery company needs is a helping hand. We look at what's out there in the way of technology that can help get things done more efficiently. With more and more orders online and each same day delivery company becoming increasingly busy, could this be the future we need for a little extra helping hand?
We have highlighted similar futuristic options in previous articles and have touched on subjects such as drones and self-driving vehicles, but just how much can they help shape our future?
An influx of online shoppers with same day delivery requirements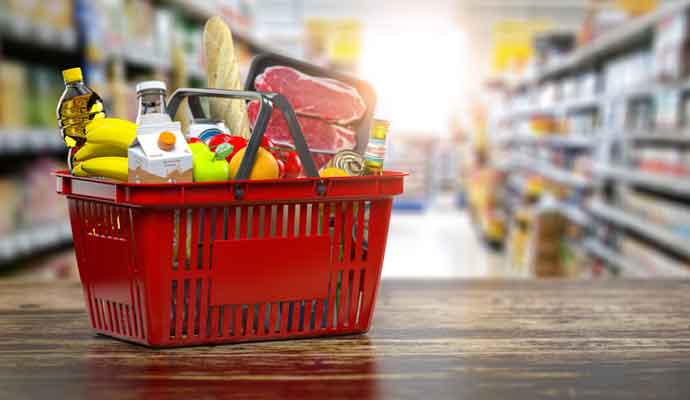 Self-driving robots have become increasingly popular as innovative ideas put into practice each year by various companies interested in using this a method for deliveries. They are helping deliver essential items for same day delivery such as groceries and other necessities.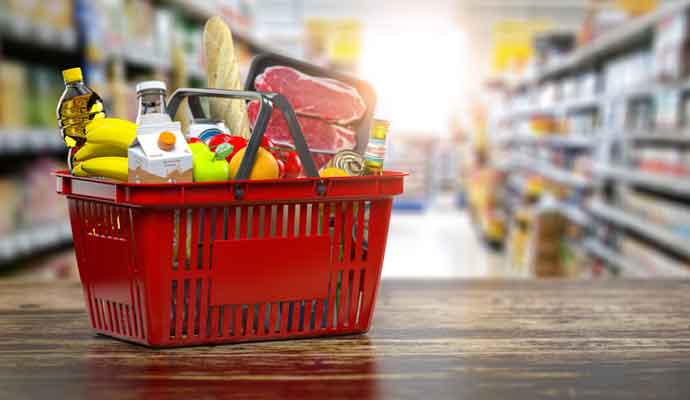 In the UK alone, online grocery shopping saw figures reach £12.3 billion and it is estimated to increase to £13.6 billion and perhaps even up to £19.8 billion by 2023.
Research, reported in the Guardian, since the pandemic the number of online shoppers has almost doubled. With online customers buying essentials at least once a week. The current pandemic has seen many people take to online shopping, which could be a continuous trend even after the pandemic has come to an end, and this will take a major shift by retailers to cover the increase in orders and with it delivery.
Self-driving robots give people that additional chance to buy groceries and essentials and have them delivered the same day without having to personally go to the shops themselves, which in this pandemic is something many people have to avoid. They are more favourable for their timely speed and low-cost charges, with some under £1 for delivery fees.
Multiple stores and courier services are trying out this new method within the UK and USA, and naming a few are Co-op, Walmart, Hermes and Ocado. Hopefully, this will have a positive impact on the large influx for the same day delivery company.
Autonomous vehicles to shape the future for the same day delivery company
Autonomous vehicles can also be referred to as driverless or robotic vehicles. They do not need a person to operate and work off advanced sensory technology.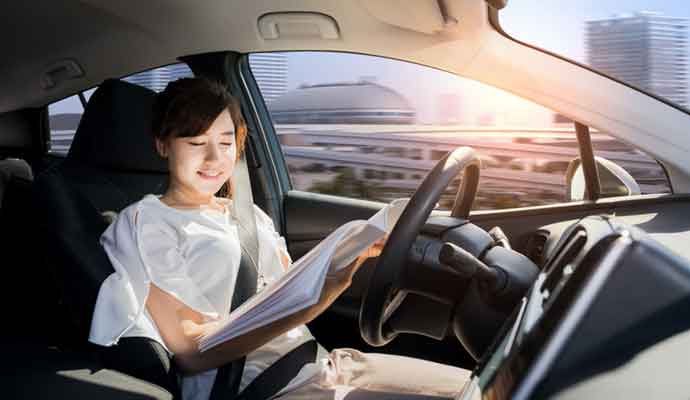 This fast advancing technology provides records and recognises data enabling the driver-less car to identify traffic lights, trees, curbs, pedestrians and street signs and can navigate from one location to another safely.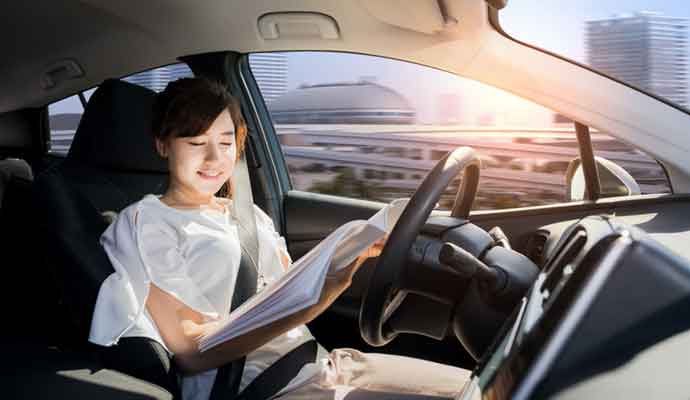 Luxury car manufactures join the self-driving future
Not only are self-driving robots the talk of the town, but joining them are autonomous vehicles. Self-driving innovations are becoming the next big thing, and even luxury car creators Bentley are in with the futuristic idea.
Bentley Motors are British manufactures creating high quality and luxury vehicles. The company has been a subsidiary of the Volkswagen Group since 1998 and has headquarters in Crewe. In July 2019, Bentley revealed a glimpse into what the future will look like within the up market vehicle world. To mark the 100th anniversary, having originally been founded in 1919, Bentley showcased the new concept car EXP 100 GT, a self-driving electric car. They believe by 2023 all their vehicles will be joining this futuristic development.
More recently, Daimler, a German-based company and lead suppliers of luxury and bespoke cars, has teamed up with Amazon on their new self-driving truck tests. These new trials will be taking place in the US States, New Mexico, and Virginia. Read more on this collaboration.
DHL and new innovations within the future of logistics
The German courier and parcel experts DHL, who send out up to 1.3 billion parcels per year, have a positive take on the future of logistics and self-driving vehicles. Matthias Heutger, Senior Vice President Strategy, has been behind innovative ideas for a long time and made this speech back in a 2014 report. "There is no doubt that autonomous driving will change the world of logistics. DHL is already applying many solutions for autonomous logistics in warehouse operations and we see ourselves in a prime position to further drive the trend of self-driving vehicles in our industry"
Humans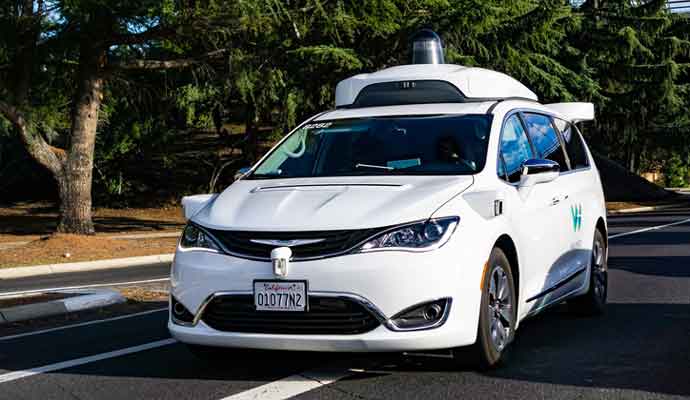 A study on Money Supermarket asks people an array of questions, and the answers revealed that 55% of us would miss driving, 60% would prefer if they had a human driver for their taxi. Additionally, 41% would not know what to do with the extra time while not driving, and a significant 73% would not feel safe with driving full autonomous cars on the motorway.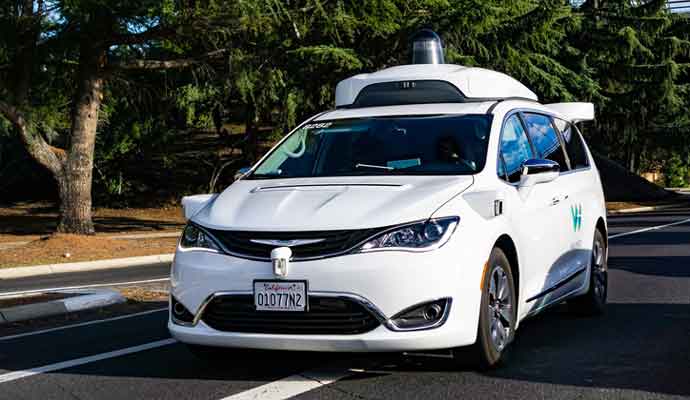 Autonomous cars could help the same day delivery company by sharing the workload. It would give companies the ability to take on more deliveries and grow, looking from an optimistic perspective. Would people miss the human connection, chatting and the simplistic but personal interaction that's provided by a human delivery service? The future will reveal.
Drones and the same day delivery company
Delivery drones have been on the horizon for quite some time now. There have been many companies trialling drones as a means of delivery as technology keeps reaching new heights. We have seen trials from the likes of Amazon, UPS, Walmart and Google. You can read more on these companies and the new delivery method in this article.
One of the advantages of drone delivery is a helping hand within the influx of orders for the same day delivery company. Still, not only that, the drone could be a cost-effective method for deliveries paying out the high fees for leasing vehicles. When looking at the elements that may challenge the drone weight specifications and weather comes to mind. This is a great innovative idea but will only be able to handle so much weight and only be able to fly in certain weather conditions.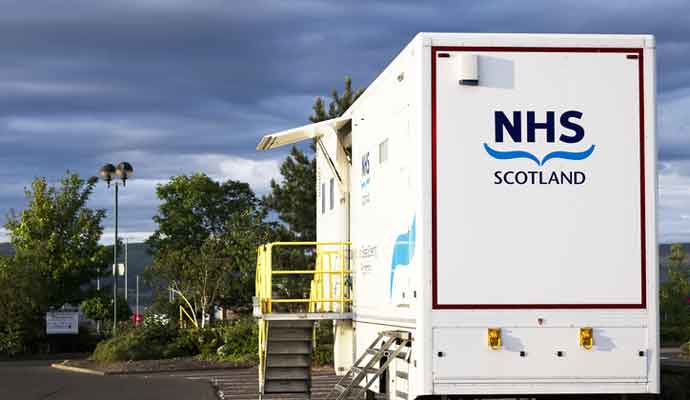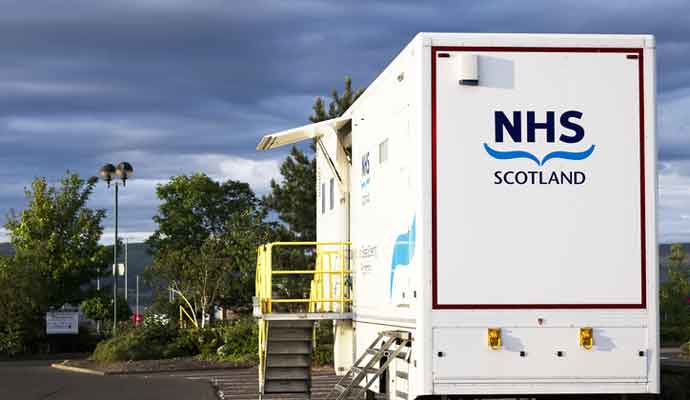 Drones seem to be back in the main focus now due to the effects of COVID19—the NHS funded Apian delivery drones to help with this crisis and was founded by Hammad Jeilani and MR Law, both trainee doctors. The drones can fly between London hospitals and depart and land at hospitals, laboratories and warehouses.
The NHS and the two trainee doctors created this delivery method to help carry test kits, personal protective equipment and COVID19 samples. It helped free up NHS staff and again helped minimise unnecessary contact. We wrote on the use of delivery drones within the NHS on a recent post.
Technology is ever-evolving, and there certainly may be a future for robots, self-driving vehicles, and delivery drones. These innovations could lend a helping hand to the same day delivery company. They are also eco-friendly, reducing fuel consumption and ease commutes.