We all know vehicle insurance is essential for all drivers. It can cover and protect you in the event of an accident, theft, vandalism, injury and much more. Some of us may have been involved in one of the above or know someone who has, and most stories and claims you hear are pretty conventional and won't be a shock to your brain, but this could be about to change after reading some bizarre and funny stories. They're probably going to make you 'LOL' (laugh out loud) as we look on the funny side of insurance claims. Some you may believe and some not, but these stories are all bizarre, funny and real-life insurance claims that should brighten up your day with laughter. Hold on for a bumpy ride!
'We'll be riding shotgun underneath the hot sun'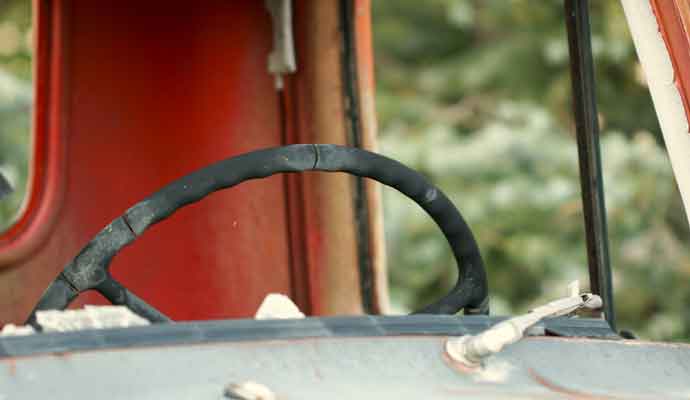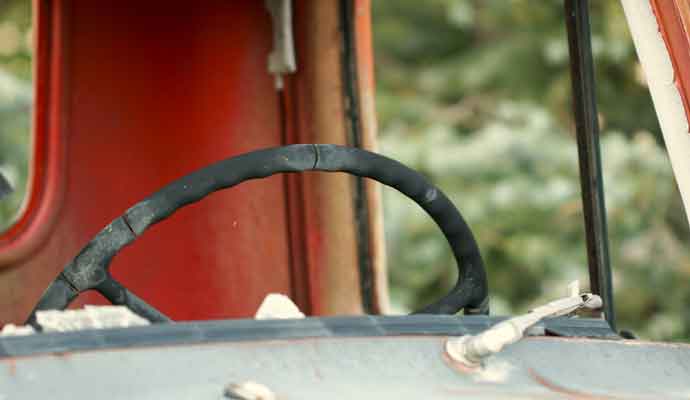 You probably know the lyrics from 'Shotgun' by George Ezra. These lyrics feel fitting for this story as we look at the first bizarre insurance claim.
Remembering his first year in business at Hettler Insurance Agency, Ron Hettler is unlikely to ever forget this story. A man was driving in his pick-up truck with his shotgun, as you do. As he arrives at his destination, he grabs hold of his trusty shotgun, and it is unknown whether the next part of the story happens as he grabs the shotgun or as it falls. What isn't unknown is that the gun took an accidental shot straight through his widescreen, causing the headliner (layers covering the ceiling of your vehicle), seat covers and dashboard to suffer some extensive damage. Luckily for this pick-up driver, it seems his 'auto' insurance covered shotgun accidents, but it isn't something I would try at home or anywhere else for that matter.
Bad luck comes in threes
Have you ever heard the saying bad luck comes in threes? Well, it sure did come in threes for the unlucky driver of our next insurance claim.
The unlucky driver had a minor rear-end collision when he smashed into the taillight of the car ahead. He then reversed ever so slightly to observe the car's damage and managed to hit the front bumper of the car behind. Now, this is when it gets even more unlucky for the driver, as he opened his door to get out of the vehicle, he knocked down a passing cyclist. I can guarantee he wasn't very impressed at the time, but he must look back on this story and chuckle because I sure am having a LOL moment!
This incident began as one minor episode and turned into three separate claims, let's put that down to a bad day and thank goodness, no actual injuries.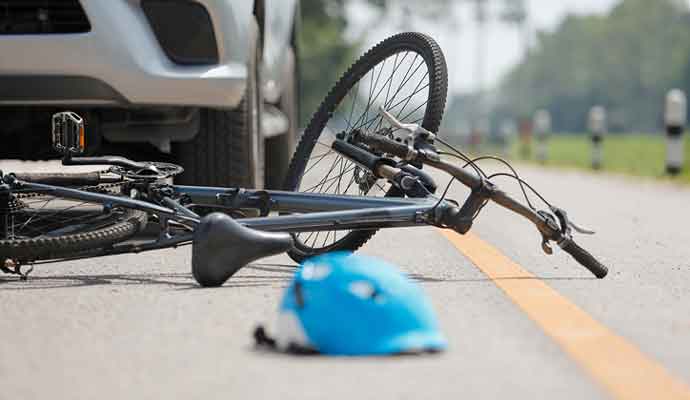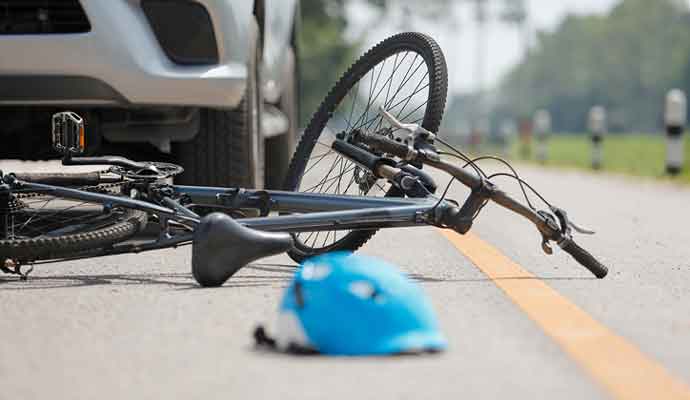 This is bizarre, a camel and a car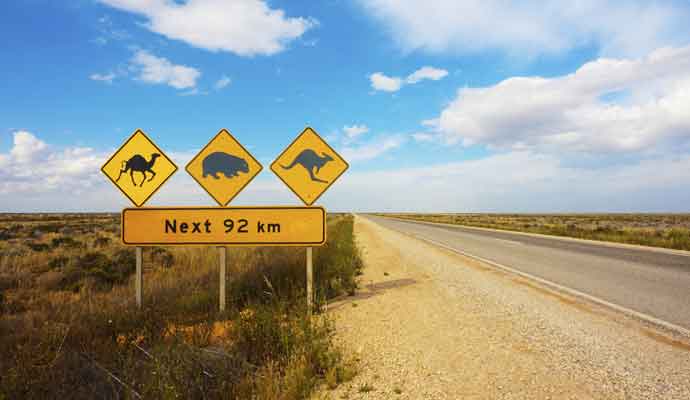 I can't say here in the UK that we hear many stories regarding animals in vehicle insurance claims, but I would believe it more in Australia where our next vehicle insurance claim offers an opportunity to travel to the land down under.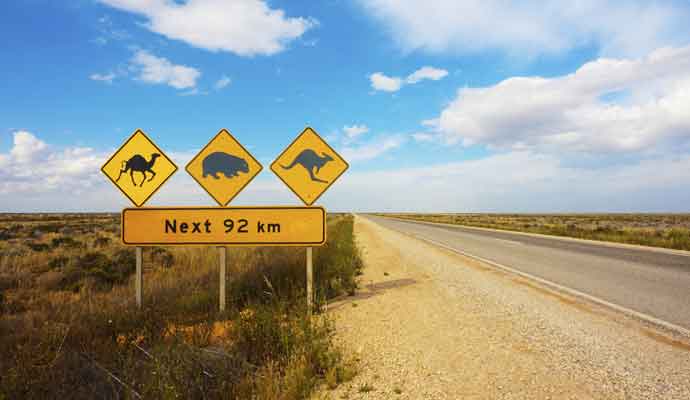 While on holiday in Australia one driver had his car door kicked in by a wild camel. Imagine you had to tell that story to your insurance company. Luckily the driver had video evidence to back up this event, and the claim was accepted.
Unfortunately, we don't have the video evidence, so we will have to leave this one to your imagination.
The missing 'hippie van' returns
In 1974 Michelle Squires of Chattaroy, Washington owned a 'hippie van' which was her pride and joy. One day she drove the van up to the upholstery shop to get the inside spruced up and add some new features. This is where the bizarre part of the story begins. Michelle went into the shop, but as she came back out the 'hippie van' was nowhere to be seen, it had vanished entirely. She filed the claim to her insurance company, who deposited $600, the cost to Michelle when she bought it.
We are not finished there!
Fast forward 35 years later, and what do the U.S. Customs and Border Protection officials in Los Angeles recover? Yes, you guessed it; Michelle's missing 'hippie van'!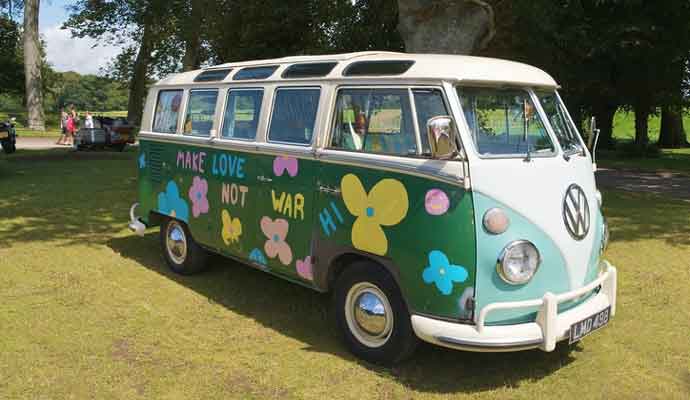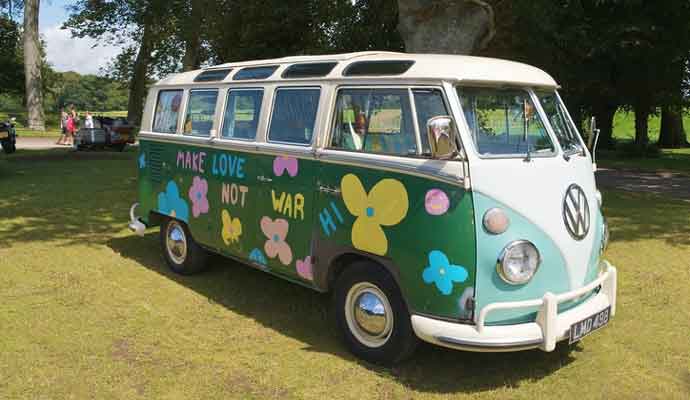 The van was recovered from a shipping container bound for the Netherlands. After running the vehicle number, they matched the VIN (vehicle identification) number to the missing 'hippie van', which is now worth $25,000 and owned by All-state. It is safe to say Michelle still wants her 'hippie van' back and we wish her the best of luck.
Buckle your seat belts as we take a final look at some of the bizarre and funniest statements from insurance claims
We have looked at bizarre and funny vehicle insurance claim stories, and we also wanted to share with you a number of statements from some insurance claims because they had us all in stitches and although can't guarantee it, we think they will work for you too.
"Going to work at 7am this morning, I drove out of my drive straight into a bus. The bus was 5 minutes early…"
Question; "Could either driver have done anything to avoid the accident?"
Answer: "Travelled by bus?"
---
"To avoid hitting the bumper of the car in front, I struck a pedestrian."
---
"The indirect cause of the accident was a little guy in a small car with a big mouth."
---
"I had been shopping for plants all day and was on my way home. As I reached an intersection, a hedge sprang up, obscuring my vision, and I did not see the other car."
---
The claimant had collided with a cow. The questions and answers on the claim form were –
Question: What warning was given by you?
Answer: Horn.
Question: What warning was given by the other party?
Answer: Moo.
---
"I didn't think the speed limit applied after midnight."
I don't think that will be the end to bizarre and funny vehicle insurance claims
I am sure we will have more to reveal in the future, but for now, we hope you have enjoyed looking into some of the bizarre and funny vehicle insurance claims and hope they have brightened your day. They certainly made us LOL, but we all need some laughs and touches of humour to keep us going. Remember to watch out for the camels and maybe keep your plants in the boot.