Purchasing goods or having them transported from one address to another couldn't be simpler. At the press of a button or click of a mouse, your instruction becomes a purchase order and travels along a simple route of A to B. What could go wrong?
We hate to say it, but quite a lot. We've put together a light hearted look at unusual stories we've found from around the world. The funny – the tragic – the odd – stories where logic gets called into question, times when the literal word can be taken slightly too far or when health and safety regulations just didn't even come into consideration. Good, bad, indifferent, the courier industry has witnessed it all.
Posting your child to its grandparents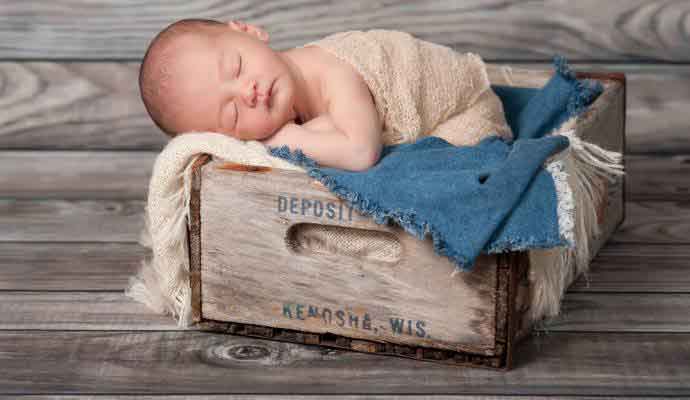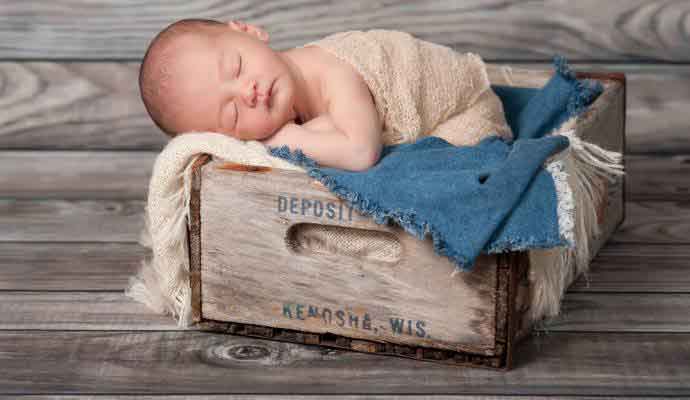 Yes, really!
Thankfully not a recent occurrence, but nevertheless a true story and if your baby weighs less than the 11 lb weight limit for post, can you entirely blame the parents?
Back in 1913 when the US Postal Service launched a service of allowing packages of up to 11 lb to be transported via mail, one couple actually decided that this would be a safe, convenient and easy way of sending their eight month old child to its grandparents. They even paid the $50 insurance premium!
When the weight limit was increased to 50 lbs, a five year old child was shipped in the mail carriage of a train with the correct number of stamps fixed to her coat.
Perhaps her parents thought the cost of a train ticket was too expensive. Not surprisingly, the Post Office soon banned this as a legitimate child transportation system.
Locked inside by a parcel
Couldn't make it up, could you? We doubt your employer would accept that as a valid reason for not turning up for work, but that's exactly what happened to a UK couple when they found their parcel had been delivered so tightly between the porch tiles and the knob of the door, that the door wouldn't open.
A delivery driver had assumed they weren't in and had left their parcel on the porch so that the couple would see it on their return. Problem was they were in, but hadn't heard the delivery man's knock. Then they found they couldn't open the door anyway. Hemmed in by the parcel, the couple had to phone for emergency assistance.
A bit fishy?
When an Essex courier company was asked to relocate a pond, the driver probably thought the customer meant an aquarium. But no, it was a garden pond complete with fish. Somehow the courier company was expected to lift it out of the ground and deliver it from Essex to a new location in Somerset without disturbing the fish.

Diseases
You may think that infectious diseases are quite capable of finding their way across the world quite easily on their own, so why go to the trouble of sending them?
Yes, infectious diseases have been transported by courier.
Buy a dose of Chickenpox, infect your child and build up their future immunity.
Thankfully health and safety regulations and strict policies and procedures regarding infectious substances have now put a stop to this kind of delivery. It seems difficult to understand that 'immunisation by courier' was once considered to be acceptable.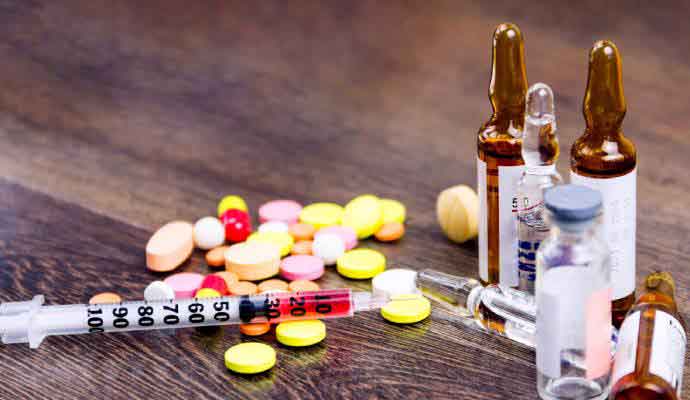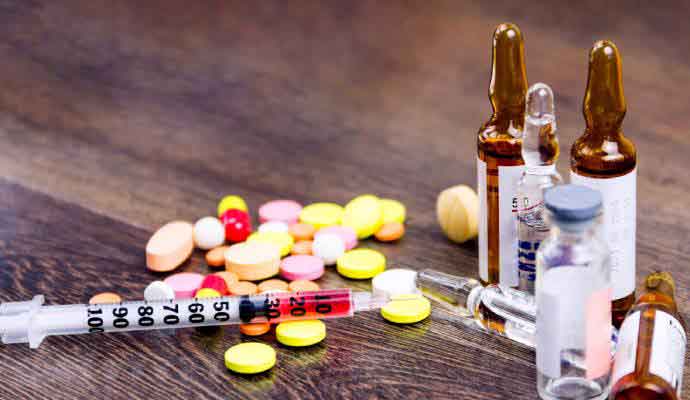 Not so fast food
When it comes to cooking, nothing beats the aroma, texture and care put into a home-made delicacy, and especially when it's made by the loving hand of mother, right? Well, not when Mum tries to send a dish of shepherd's pie more than 450 miles across the UK. This is probably why the Royal Mail doesn't do takeaways. Fast food is not its speciality. That said, it does rank high up with strange things that delivery firms have been asked to carry.
Skip it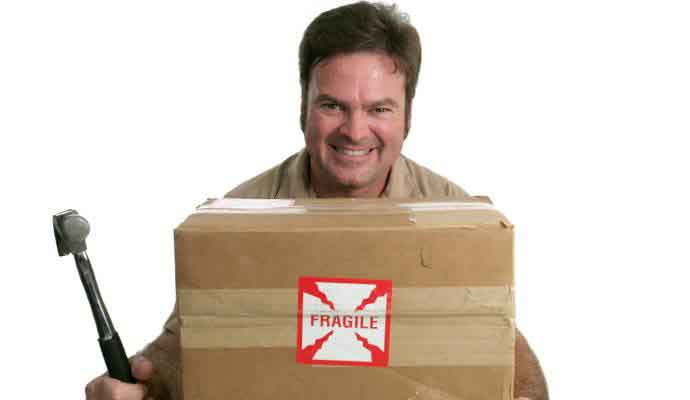 One man's junk is another man's treasure. However, when your precious item goes straight into the renovation skip located on your drive instead of through your letterbox, you'll never under estimate the power of that phrase again. Countless stories abide of lazy delivery drivers throwing packages into bins, skips, windows etc. Quite honestly, it's all a bit rubbish, isn't it?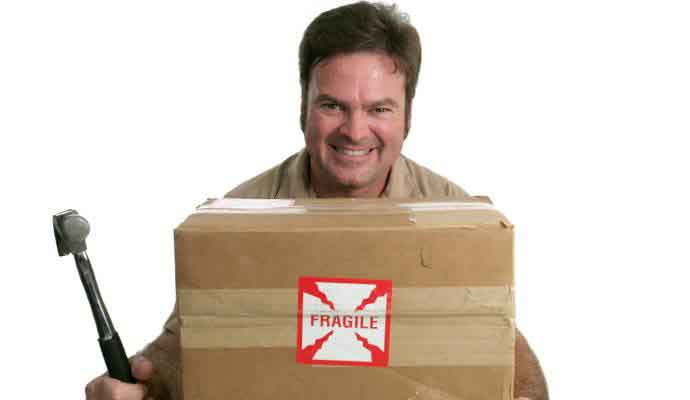 Scare stories such as these are rife. We've all heard or read about examples where precious goods have been left in bins (and collected by refuse collectors), thrown over hedges, balconies or through open windows and wedged through cat flaps. Additionally, we've probably all heard about instances where parcels have been delivered to the wrong addresses, sometimes miles away from their intended destination or where goods clearly marked as fragile have been carelessly handled in transit.
Whilst reading about stories such as these may help to pass away a few idle moments or serve as being mildly amusing, the fact is, with the exception of the weird, strange or downright odd customer requirement, the shoddy service highlighted by some couriers gives the wider industry a less than reliable reputation.
Selecting an appropriate courier
Choosing a reputable courier company brings peace of mind against damage, failure to deliver or accidents in transit. It's important to know who you can trust. Large multinationals can often outsource casual labour on an ad-hoc basis. Can you always fully rely on their honesty, morals and ethics? Unfortunate as it may be to have to admit to it, as we've seen, sometimes the answer is no.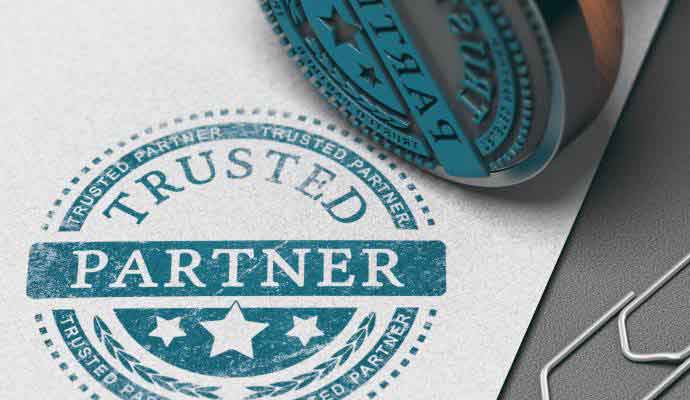 Same Day Couriers Direct are proud of their dedicated and passionate staff who care about providing the best quality service. With extensive experience across many industries, we have a proven track record and an increasing clientele across the UK and beyond.
We have a fleet of appropriately sized vehicles at our disposal incorporating modern GPS satellite tracking systems. This ensures the progress of your delivery is closely monitored by our control room operators.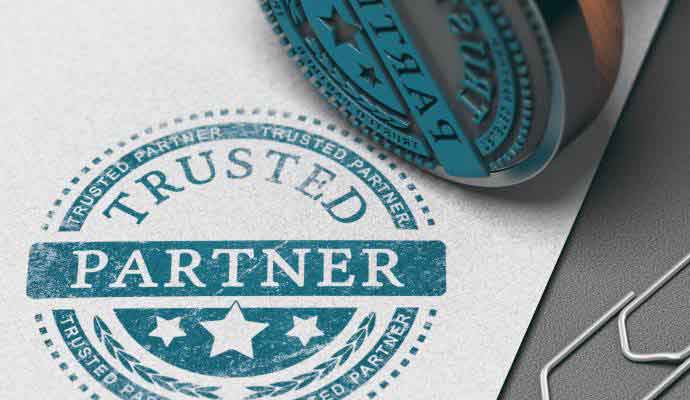 Damaged, lost in transit items or failed deliveries are a thing of the past with Same Day Couriers Direct. Why not put us to the test and discover how we set and maintain standards?
Give us a call on 0333 772 1010 and let Same Day Couriers Direct deliver all your transportation requirements.