The transport and logistics industry needs to keep pace with evolving technology, trends and innovation. Responding to the ever-increasing needs of businesses and consumers will always be challenging. Coupled with this, the industry also needs to adapt to conform to any future governmental initiatives and policies and evolve to cope with any resulting costs and necessary infrastructure changes.
In relation to climate change, costs, and availability of fuel, courier companies will undoubtedly feel the impact of any imposed rules and regulations concerning the future use of electric vehicles. Will electric vehicles be a viable alternative to petrol and diesel operated vehicles in the commercial space and more importantly for the courier industry? Will electric vans become a viable future investment?
Electric vehicles and their rise in popularity
Electric cars have been in production for over 100 years, yet their rise in popularity has been fairly recent mainly due to advances in battery sustainability and the availability of charging points. Modern electric vehicles are typically hybrids capable of reaching equivalent speeds to their fuel powered equivalents. They're quieter, sleeker, economical to run as a result of 2017 car tax changes, and are now seen as a front runner when opting to select a family vehicle. How does the commercial sector compare?
Electric vans and commercial use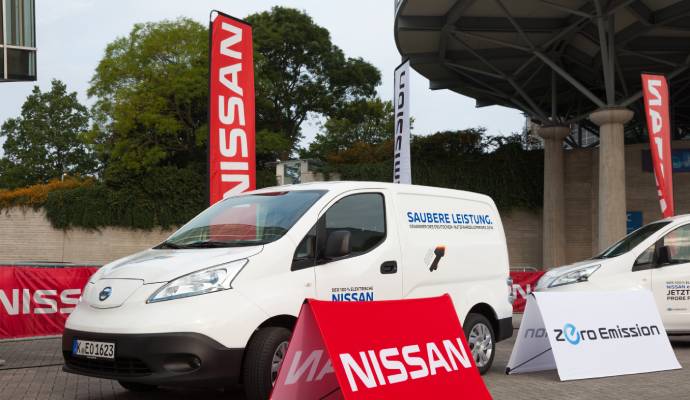 Take up of electric vans for the commercial sector has been slower than that of the domestic market. Investing in a fleet of vehicles is both a time consuming and costly exercise for Fleet Managers to consider when also having to bear in mind overall comparisons in distances travelled per top up charge, availability of charging points or perhaps the costs of installing their own fueling points.
There's a lot to weigh up – so lets investigate a few of the advantages and disadvantages of the electric van.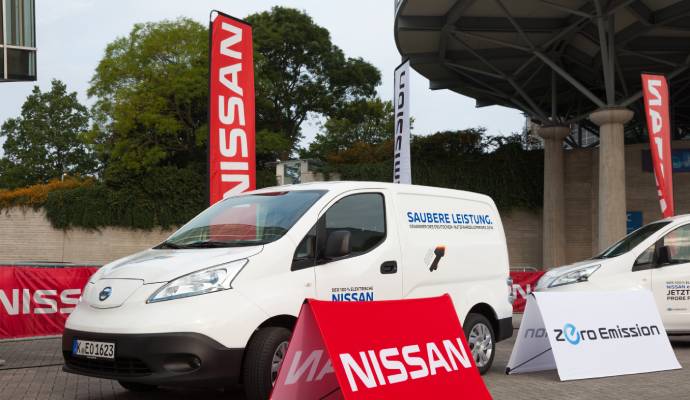 Advantages of electric vans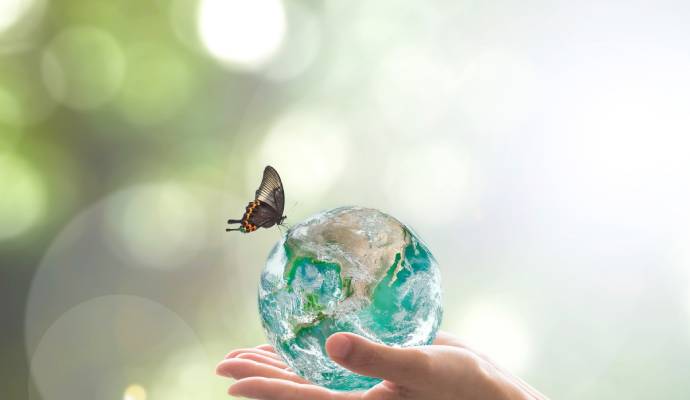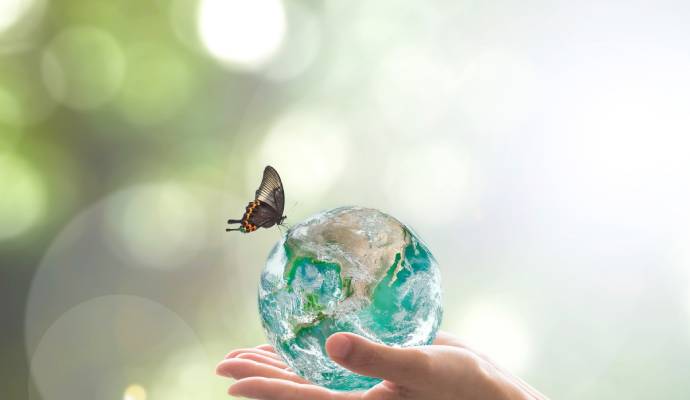 They're environmentally friendly
Climate change impacts and pollution levels are never far from the headlines. Electric vans are obviously 'greener.' They do not emit harmful pollutants such as Carbon Dioxide or Nitrogen Dioxide into the atmosphere.
They've got governmental backing
As electric vehicles are 'environmentally friendly' they're effectively endorsed by the government as a means of reducing the carbon footprint in major cities. Electric vans are exempt from the London Congestion charge .

In comparison to diesel and petrol costs, charging up an electric vehicle is an economical alternative. Charging at some public points is free and this facility is likely to be rolled out across the UK as take-up increases. With around 100 miles from a single charge, electric vans are a feasible alternative to traditionally fueled vehicles.
They're cheap to maintain
As well as being cheaper to fuel and drive, electric vehicles are also cheaper to maintain. Electric engines are less prone to wear and tear. They're automatic, meaning the effects of gear changing becomes a thing of the past with no expensive clutch repairs.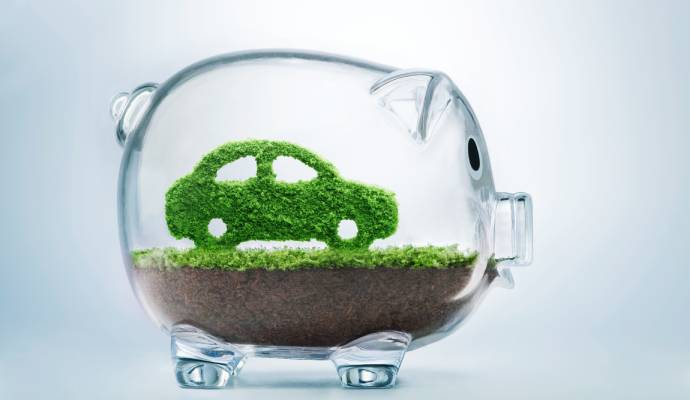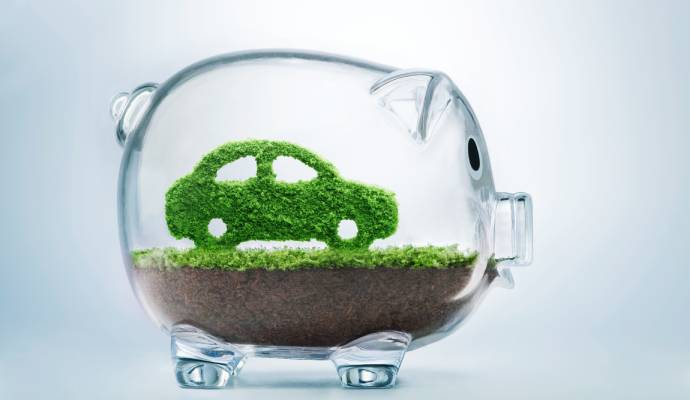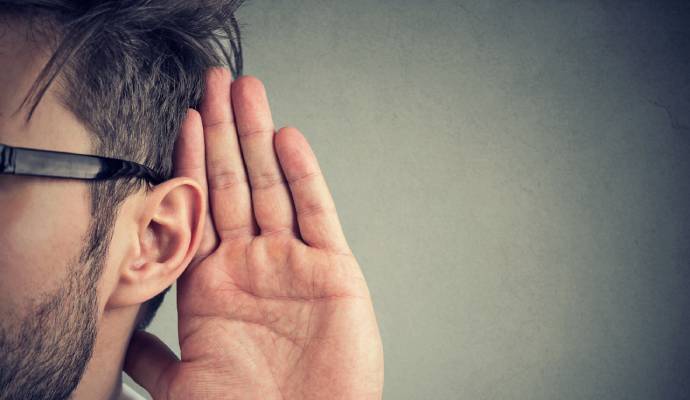 Electric vehicles are far quieter than their traditionally fueled equivalents. On a cold, wintry morning, they're practically silent and are relaxing to drive.
In addition to the above, business owners buying zero-emission vans are eligible for capital allowance benefits too. Always worth bearing in mind!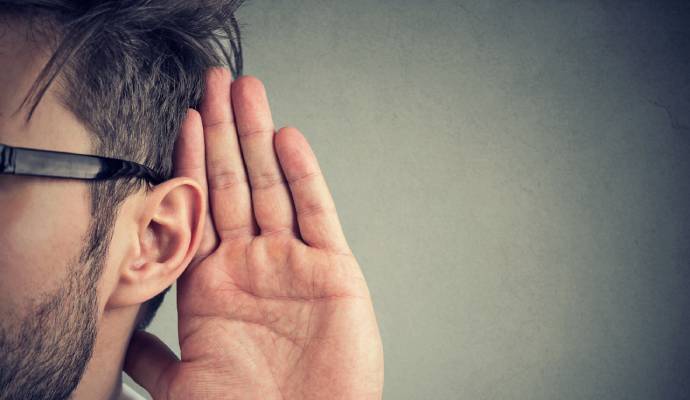 And the disadvantages
The very fact that electric vans are not such a common sight on today's roads as electric cars, would suggest there are some disadvantages or downsides to consider. Major ones may include:
Despite the fact that electric vans are cheaper to run, they're more expensive to buy. For courier companies investing in extensive fleets, this is obviously an important factor. Rather than replacing entire fleets, piloted trials are the way forward, evaluating performance and overall viability before investing in the major capital expense of switching to electric for all delivery transit solutions.
Filling up a diesel or petrol tank takes a few moments at most. Fully charging an electric vehicle can take hours. Even a rapid charger takes around 40 minutes to get a battery up to an 80 per cent charge. Time wise, will this ever be economical for commercial usage?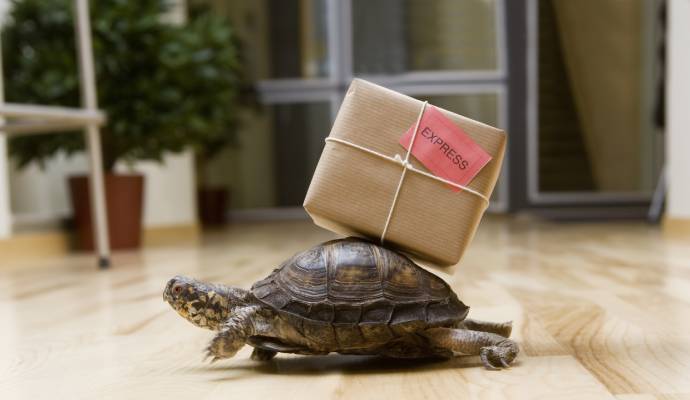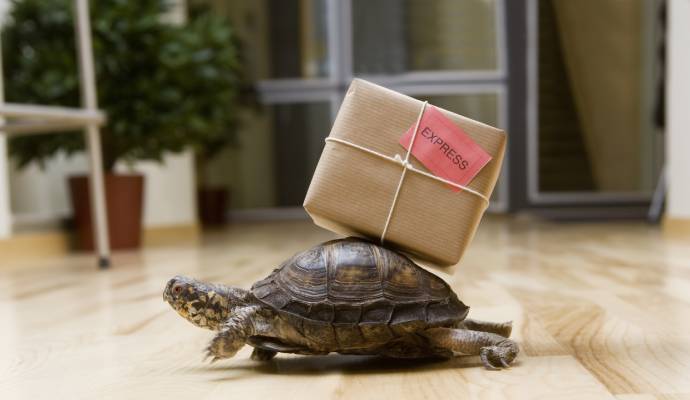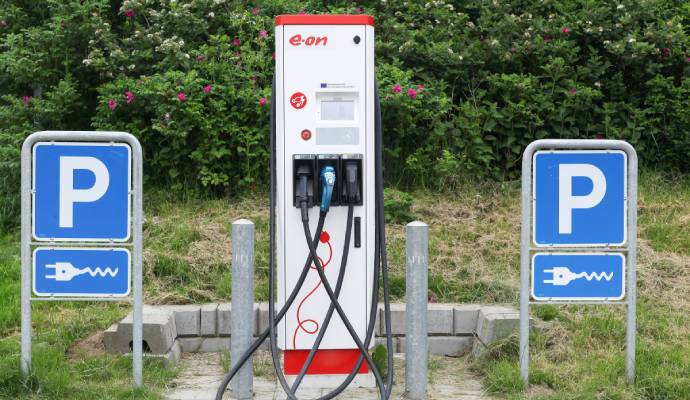 In conjunction with the time taken to charge up batteries, current infrastructure may need to improve. Energy companies generally require electric van drivers to register with them to access charging points, which is of course far more troublesome than being able to pull up to a fuel pump and quickly fill a tank up. To combat this, the cost of installing private charging points at business depots must also be carefully researched and factored in.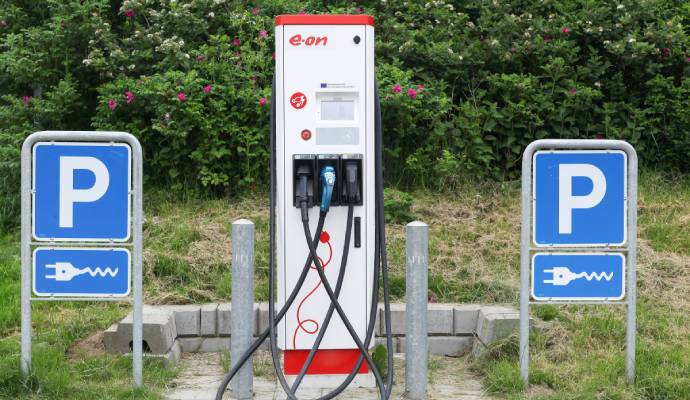 Electric vehicles and associated technology is heavy, and therefore particularly large vans may struggle to match their fuel competitors in terms of payload. Additionally, the use of air con, heaters and devices will affect efficiency ranges.
Undoubtedly, electric batteries will lose their performance ability over time – similar to those used in mobile phones. Although extended battery warranties do address this problem somewhat, slower battery performance is an inconvenience.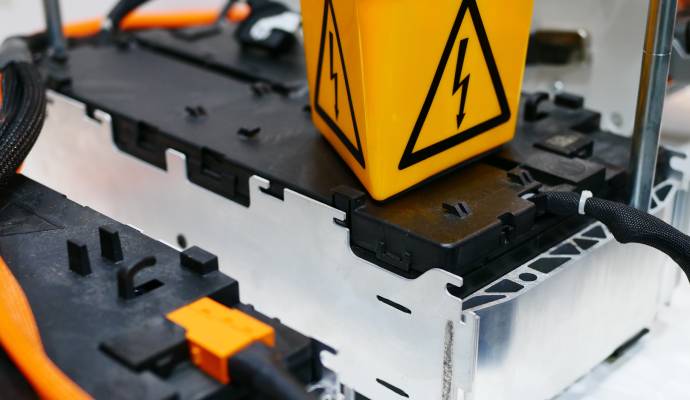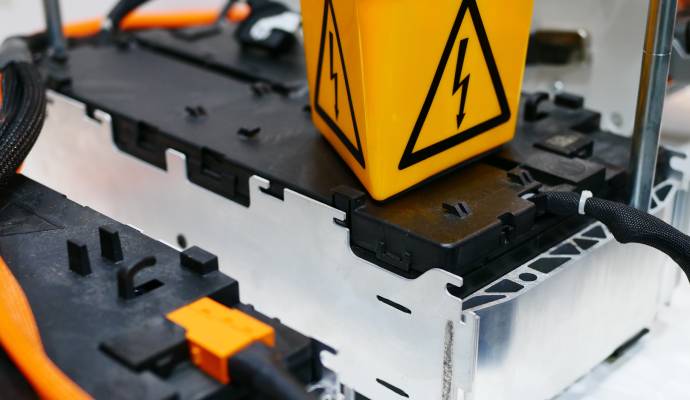 Are electric vehicles suitable for courier use?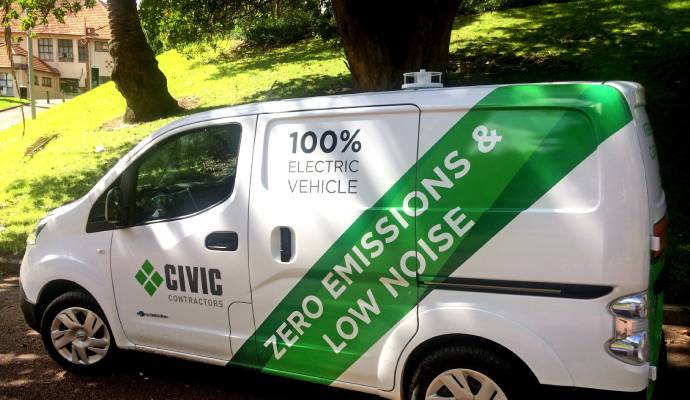 Weighing up the pros and cons of whether electric vehicles are suitable for courier use depends on the number of vehicles in your fleet, the geographical radius in which you operate and your mileage consumption. Electric vans are a relatively new addition to the UK transit space, and this is reflected in the lack of choice and competition.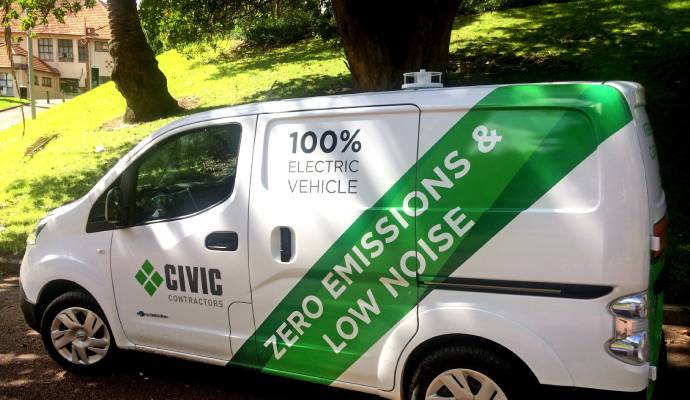 We believe the technology for electric charging will improve, as will battery range. The cost of vehicles is likely to reduce with ongoing demand and governmental incentives for 'greener' less harmful alternatives to diesel and petrol are likely to pave the way for an influx of electric vans on UK roads.
The future of electric vans for the courier industry sparks an interesting debate with measured pros and cons. Until the way forward is clear, there's always the alternative of converting your van to run on low carbon emitting fuel instead.