There's a new movie out on Prime called The Ice Road with Liam Neeson at the wheel. It is of course a load of escapist nonsense with good ol' Liam saving the day again with a bunch of misfit 'crazy' truckers and good dose of baddies thrown in all set around the ice roads of northern Canada with big shiny trucks. (hope this isn't a spoiler for anyone)
You may have also caught Ice Road Truckers, a reality TV series from 2007 with several seasons up till 2017. Just Google this and you'll see how popular it was with wannabe truckers and maybe even some real live ones too.
The common theme though is the extreme conditions and challenges facing the drivers of those dangerous roads in their behemoths delivering vital supplies to some of the world's most remote settlements. Perhaps due to those series we tend to think that the ice roads are a North American phenomenon but it's not. They've been around as long as man needed to travel to distant frozen destinations. In fact ice roads are often the quickest way to remote spots
Fortunately this isn't something that Same Day Couriers Direct have to contend with. Perhaps at most there might be some ice and snow on the roads which will be cleared and gritted within 24 hours. Whew! Even our European services don't need ice road drivers yet but who knows if we continue to expand our reach.
First of all what exactly constitutes an ice road?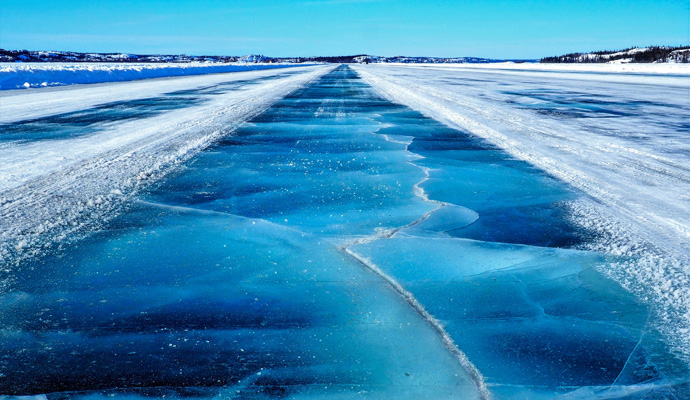 It is a winter road, or part thereof, that runs on a naturally frozen water surface (a river, a lake or an expanse of sea ice) in cold regions. Ice roads allow temporary transport to isolated areas with no permanent road access. They reduce transportation cost of materials that otherwise would ship as expensive air freight, and they allow movement of large or heavy objects for which air freight is impractical.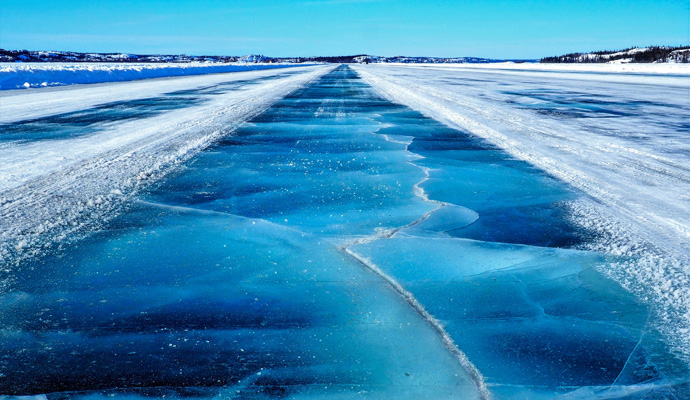 Ice roads may be winter substitutes for summer ferry services. Ferry service and an ice crossing may operate yearly at the same time for several weeks.
What does it take to be an 'Ice Road Trucker'?
It's a short season and the pay is good, indeed it is possible to make a whole year's earnings in two or three months. However, job openings are limited and it's a fairly 'closed shop' of who you know to get started. Only a small number of truckers that chase after ice road trucking jobs actually secure a position.
Experience driving in rough winter conditions, blizzards and temperatures cold enough that you'd need to wear your sleeping bag to drive is a given for this elite group of road warriors.
However, the turnover rate is very high so if you don't get in the first time, keep trying.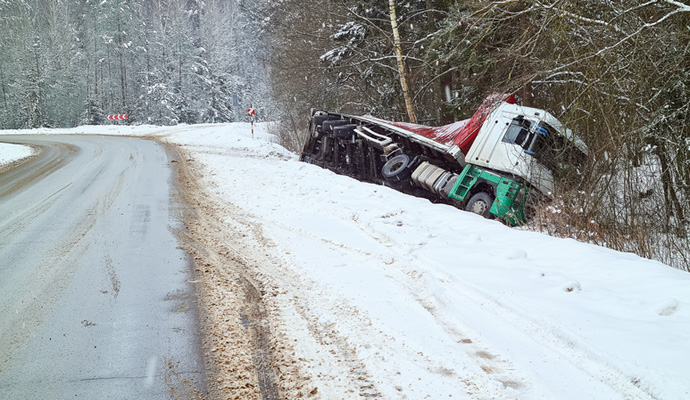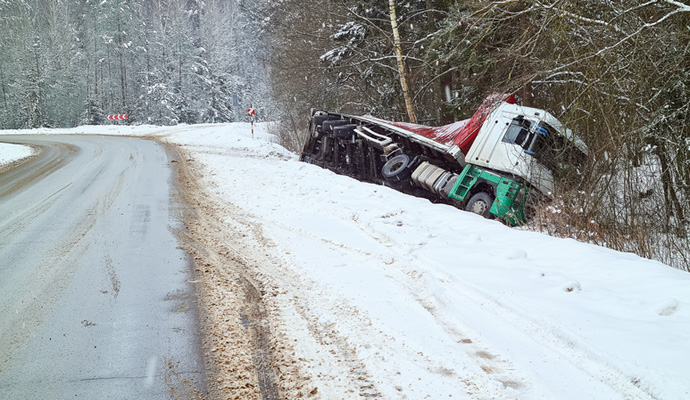 Here are just some of the hazards you would face:
average daily temperatures in the winter months can hover around -38oC; -45oC to -50oC temperature days are not uncommon
severe cold temperatures can cause steel to become brittle and snap; everything from truck rims to truck frames are subject to failure; fuel gels at these temperatures and even swapping out fuel filters on the side of the road can be a very dangerous experience
there are whiteouts, fractures in the ice roads, and accidents which can also affect the number of trips a driver is able to complete during the ice road season
the average trip speed is about 15 mph; this ultra-slow speed can make for a very long dreary day
forget about making the day pass more quickly by chatting on your mobile phone; there's no phone reception in these remote corners of the planet
if your truck were to breakdown, it could be deadly; the routes are extremely isolated and you cannot leave your truck idling if there were a break down; the freezing temperatures could turn a simple breakdown into a life-threatening situation
ice does break and trucks do go into the water and drivers as well
Where can I get a job as a 'Trucker'?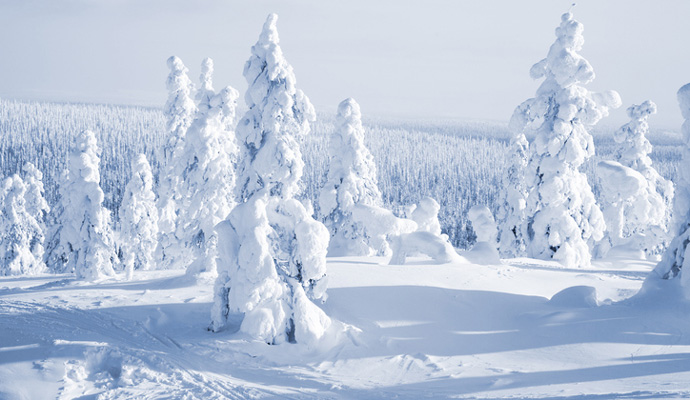 We need to look at the frozen north of the planet for most of the ice roads and in particular, Finland and the Baltic States, Scandinavia, Russia and China as well as Canada and Alaska. We mustn't forget Antarctica too.
However, climate change is having an adverse effect on the viability of many of these roads. Perhaps 'Ice Truckers' will become an endangered species along with other threatened Arctic dwellers.
One example of a rapidly dwindling winter ice road is in Finland and the Oulu-Hailuoto route which links Oulu, a city in Northern Ostrobothnia, and the island of Hailuoto. It used to be open four or five months each year but this is now only four or five weeks as the ice has to be over 70 cm to safely support traffic up to 3 tons. For a fully loaded timber truck the ice needs to be 120 cm thick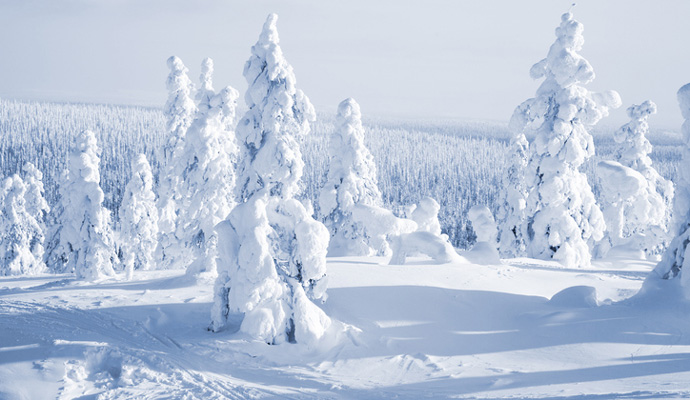 Perhaps the daddy of all the ice roads though is in Antarctica: the South Pole Traverse or the McMurdo – South Pole Highway is nearly 1000 miles long. After four years of development, the trail was fully traversed for the first time in 2005 with Caterpillar and Case Corp. tractors pulling specialized sleds to deliver fuel and cargo to the South Pole in about 40 days. The return trip to McMurdo Station, with less fuel and cargo, is substantially quicker. Construction started during the 2002/03 southern summer field season. It was finished in the 2005/2006 southern summer.
And if you can't' get a job as an 'Ice Road Trucker'; you could always become an 'Ice Road Cyclist'. In February 2013, Maria Leijerstam pedalled a three-wheeled recumbent fatbike over a portion of the South Pole Traverse route, for which she was recognized by Guinness World Records as the first person to arrive at the South Pole by tricycle.