Ukraine, the eyes of the world are firmly fixed on the carnage and human disasters being inflicted. News and social media channels are filled with pleas for supplies to reach all those displaced during the bombings and attacks and fleeing the country. As is human nature to help, donations of clothing, blankets, baby supplies etc… were quickly accumulated across the country. The donations then to be taken for transport by civic minded volunteers in an assortment of vehicles to be driven across Europe, mainly to Poland. A bit of the Dunkirk spirit! How difficult is it to administer humanitarian logistics?
Did you also notice that a number of these vehicles took much longer to arrive because of incorrect paperwork at border crossings? Have you also picked up on appeals from 'professional' disaster relief agencies to donate money instead of goods? Donated goods such as clothing and sleeping bags, blankets, foods and medicines all have to be checked, cleaned and assessed for suitability before passing onto those in need. Sadly, some folks use these appeals to donate old junk hence the need for sorting and appraisal.
Bringing help to those in need professionally
For example the International Committee of the Red Cross (ICRC) and International Federation of the Red Cross and Red Crescent Societies (IFRC) fear that millions of people face extreme hardship and suffering without improved access and a rapid increase in humanitarian assistance. To respond to this sudden, massive need, the two organizations together are appealing for 250 million Swiss francs ($272 million).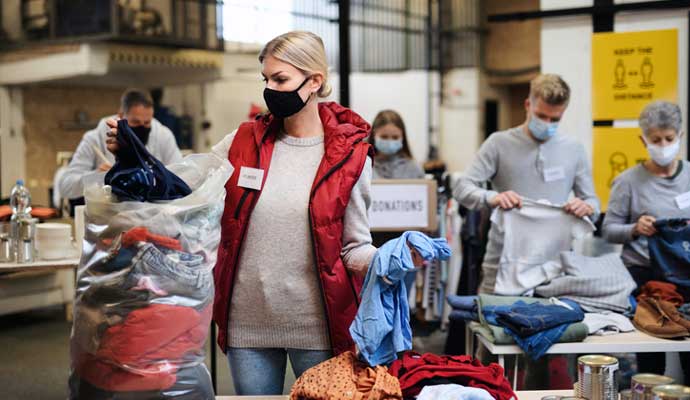 These relief agencies know what they are doing. They are highly experienced in both conflict and natural disasters and know exactly what is needed where and when. Same Day Couriers Direct is an integral part of commercial logistics in the UK so let's take a moment to look into a very special area of humanitarian aid – Humanitarian Logistics.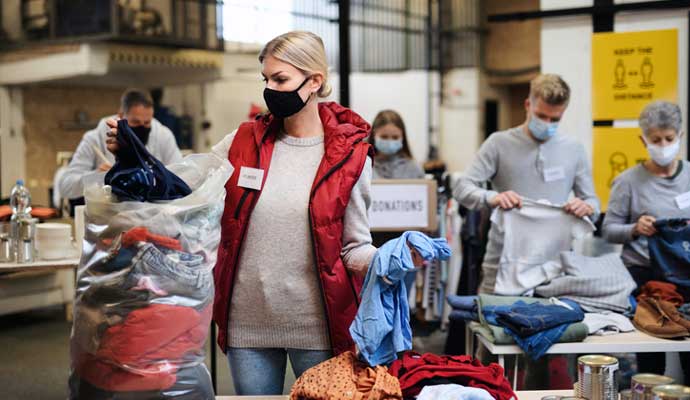 Humanitarian emergencies do happen anywhere, at any time, to anyone and not just Ukraine. How and how fast a response is critical. More than ever, effective logistics management and getting the right people together at the right time makes the difference.
Humanitarian logistics can be defined as:
"… the process of planning, implementing and controlling the efficient, cost-effective flow and storage of goods and materials, as well as related information, from the point of origin to the point of consumption for the purpose of alleviating the suffering of vulnerable people. The function encompasses a range of activities, including preparedness, planning, procurement, transport, warehousing, tracking and tracing, and customs clearance."
Humanitarian logistics is crucial to the effectiveness and speed of relief operations and programmes. These logistics systems are usually required to procure, store, and transport food, water, medicine, and other supplies as well as human resources, necessary machinery and equipment, and the injured during the pre and post disaster periods.
The variety of logistical operations in disaster relief are so extensive that they make humanitarian logistics the most expensive part of disaster relief operations, accounting. Also, relief operations require deploying a huge number of logistical vehicles, equipment, and personnel.
Humanitarian logistics systems vs Commercial supply chains
In practice, managing humanitarian logistics systems can be considered to be very different from managing their commercial counterparts. This is mainly because of different inherent characteristics of demand in each system. In commercial supply chains, the demand for the product is usually either estimated using proper forecasting techniques or initiated by customer demand. We've talked a bit about this before in the article Would UK Manufacturing Grind To A Halt Without Same Day Delivery?.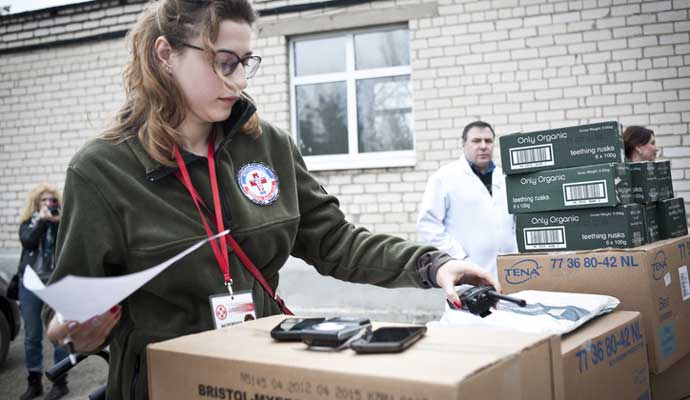 The humanitarian logistics chain structure consists of three main stages
supply acquisition and procurement
pre-positioning and warehousing
transportation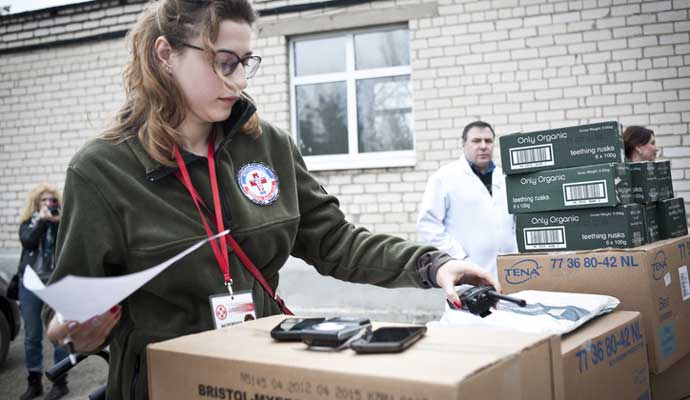 The first stage in any humanitarian logistics chain is the sourcing and procurement of necessary items and equipment. The main challenges in this stage are reducing the purchasing costs (considering the possible inflation of prices in local markets after disasters), ensuring the availability of supplies during the necessary times and reducing lead times.
After acquiring necessary items and equipment for the pre and post disaster periods, the responsible relief organisations have to pre-position and store their items and equipment in suitable locations taking into account the location of disaster-prone areas. Some of the challenges at this stage include the high costs of opening and operating permanent warehouses, inventory holding costs, and possible deterioration of items.
Finally, transportation is the last important stage of any humanitarian logistics chain in which human personnel, equipment, and necessary items are sent to predefined central distribution centres (CDCs), distribution intermediary points, local distribution centres, and finally regions affected by the disaster. Transportation during the post disaster period is often the most difficult stage of humanitarian logistics mainly due to transportation infrastructures and equipment often being damaged and in poor condition after a disaster. Also, the geographical, weather conditions, and insecurities of the affected regions might restrict the types of transport vehicles and their usage methods.
What's needed?
Usually after a disaster in a region, there is a high demand for various items and equipment for facilitating the relief operations. It's extensive and these items listed are only some of what might be needed: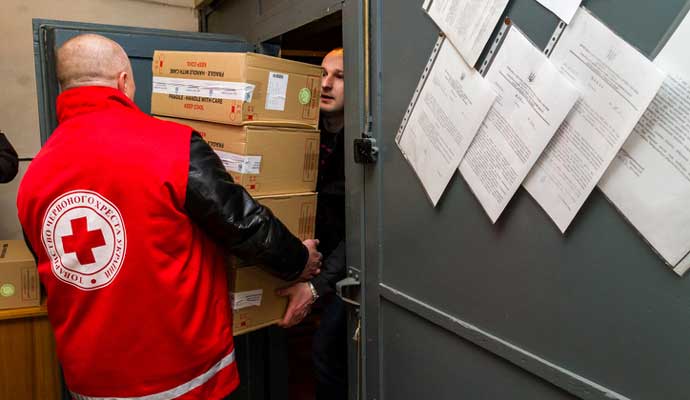 food, water and sanitary items
environmental health equipment and items (such as water-treatment equipment and items
health kits and supplies for supporting health-care processes
field hospitals, medicine (including both general pharmaceutical products and specific pharmaceutical products in possible cases of epidemics) and health kits and supplies for supporting health-care processes
clothing and blankets
items associated with infants and children
shelters and temporary housing facilities
electrical power generating equipment and fuel
field kitchen equipment and utensils
cleaning supplies
specialised equipment for handling hazardous materials
communication equipment, firefighting equipment, debris-removal equipment and construction equipment and vehicles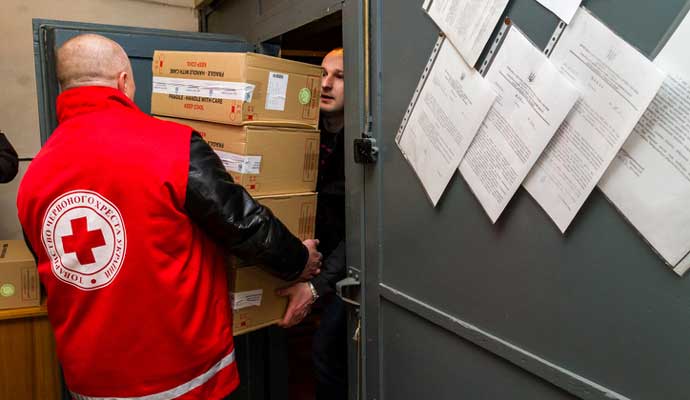 This is why the experts in this field ask for financial donations. Food, clothing and shelter are top priorities for the Ukraine people right now but much of what is listed above will also be required to help re-build their country once the fighting stops. Let us all hope this is sooner rather than later.