How do we view the importance of customer satisfaction? Has our concept of exactly what constitutes customer satisfaction changed? Hasn't it always been the very simple technique of providing a customer with a product or service – they pay you money in return and both parties are satisfied?
Broadly speaking, yes, but our modern fast paced life, coupled with the demands of an 'I want it now generation,' may well have muddied the waters slightly. Customer satisfaction is perhaps more elusive. Gone are the days when customers were happy with a smile, a pleasant greeting and the words 'please' and 'thank you.' Today's business owners tend to see customer satisfaction as more of a measurement of performing to expectations – or hopefully surpassing them.
The power of social media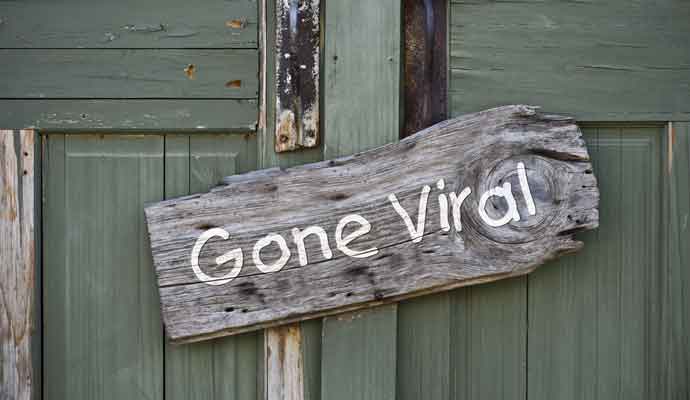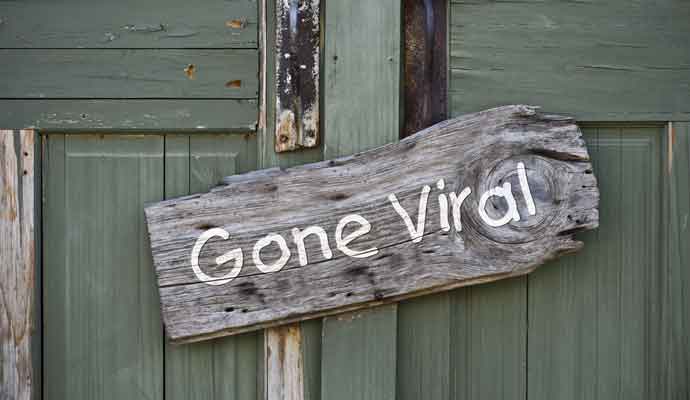 Customer satisfaction has grown in importance. Customers are more likely to vote with their feet than ever before. Loyalty is fickle. Arguably, it could be said that the significance of customer satisfaction coincided with the uptake of social media communication.
Let's face it – a disgruntled customer now has far greater power. A tweet or post stating dissatisfaction has the capacity to 'go viral.' Reputations and livelihoods are at stake and businesses now take customer satisfaction far more seriously.
After all, whilst your business may well survive despite having one or two less than happy customers, only businesses with an established focus and mission to delivering customer satisfaction will thrive in the long term.
Building customer relationships
Building customer relationships is no different to cultivating good personal relationships. You have to put in the hard work to reap the benefits. Listening to the needs of your customers is key – demonstrate how you can resolve their issues and then raise the bar. Impress them, exceed expectations and deliver the wow factor!
What does this mean for the courier and logistics industry?
As we've already seen, expectations have changed immensely over time.
Twenty years ago it wasn't uncommon to see the term '28 day delivery' written into contracts. In today's world competition is fierce and customers can wield their power.
Next day delivery is expected as standard and with the likes of Amazon operating a seven day delivery cycle, including Sunday deliveries for orders placed the previous day, customers will come to expect that all courier companies should follow suit. As couriers provide a more tailor made service than regular delivery methods are able to, we look at ways in which they can improve customer satisfaction levels.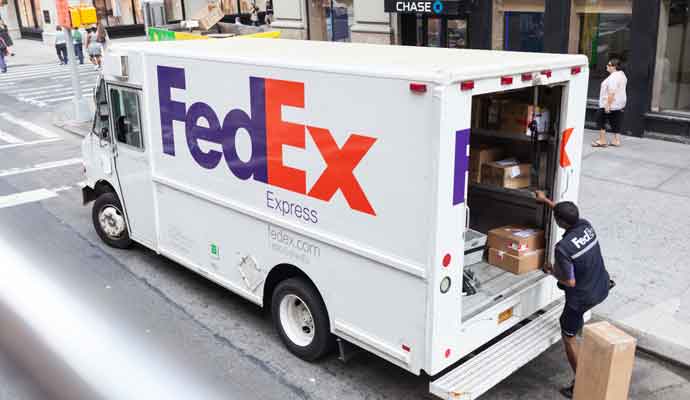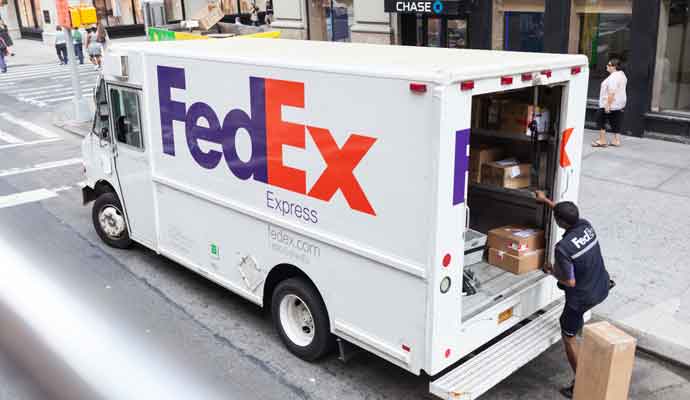 Fast response
With a growing number of courier and logistic providers now offering next day or same day delivery options, the speed in which they are able to respond to orders placed is critical. As delivery times are impacted by response times, fast response is the key to meeting the demanding delivery schedules customers expect.
For any logistics operations to be successful, highly efficient systems and processes must be maintained. In fast paced environments, these must enable workers to action orders as soon as they're received.
Smaller courier firms are likely to be able to provide a more dedicated service – they may have fewer addresses to deliver to per day and their network of experienced drivers know their routes extremely well.
Delivery options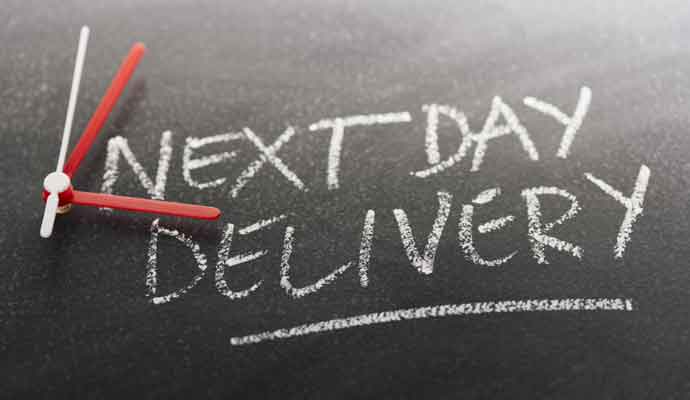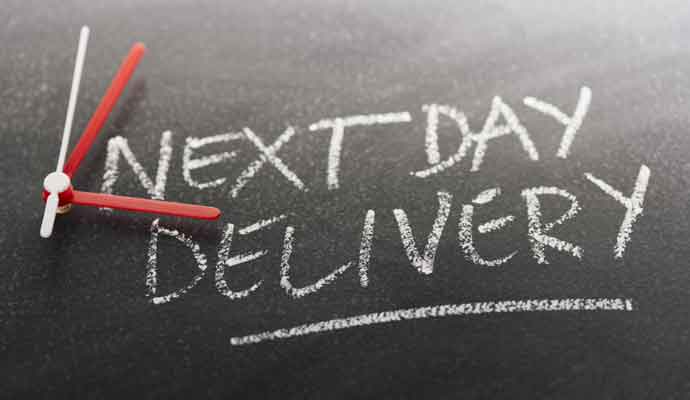 Knowing your limits is important here. There aren't going to be many courier, haulage and freight companies with the investment levels and power which Amazon holds, so you need to focus on one or two strategic points. In other words, stay in your own lane and don't offer anything more than you know you can realistically provide at this stage.However, if possible, to keep up with the demands of 'I want it now deliveries,' you will have to consider some of the following delivery options.
Next working day deliveries
Customer time slot deliveries
Drop offs at local locations
Click and collect via third party collaboration
Real time alerts / tracking capability
Customers expect to know exactly where their order is at any time, especially if there's likely to be any delay in arrival after their allocated delivery time estimation. Efficient logistics providers should incorporate modern tracking systems to enable customers to access real time order status and updated information. Ideally this should include check points which their consignment passes through on its delivery journey. Fast, helpful responses to queries helps to keep customers satisfied and is likely to mitigate any negative feedback.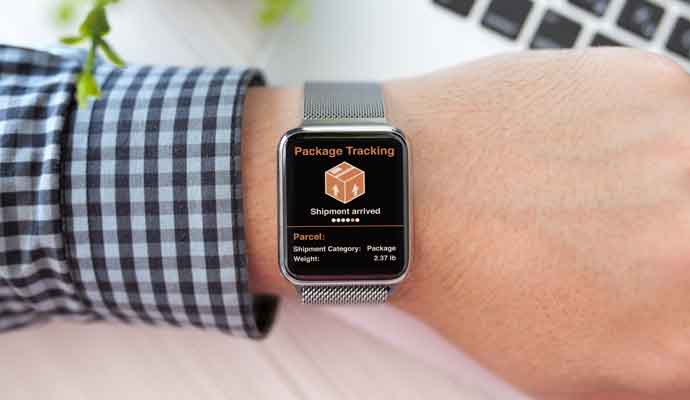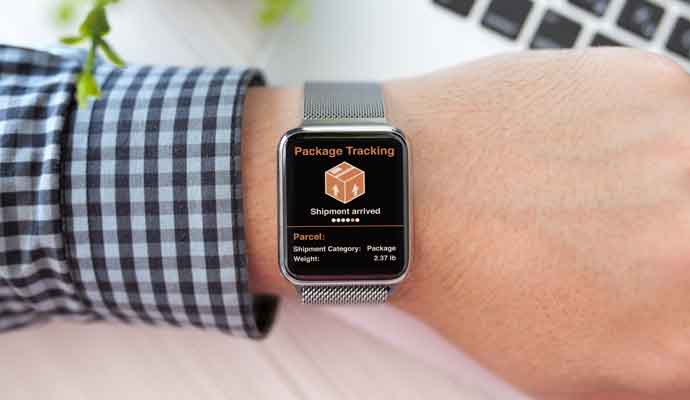 Reliability
Many factors determine customer satisfaction rates when it comes to reliability. Some of the most important are:
receiving their package on the given date / time frame
quality and condition of items delivered
security, goods have been safely and securely transported
It should go without saying that any reputable courier company will always ensure their service fulfils the above criteria. This sets a courier service apart from a postal delivery and is the reason customers pay extra for such a specialist service.
Pricing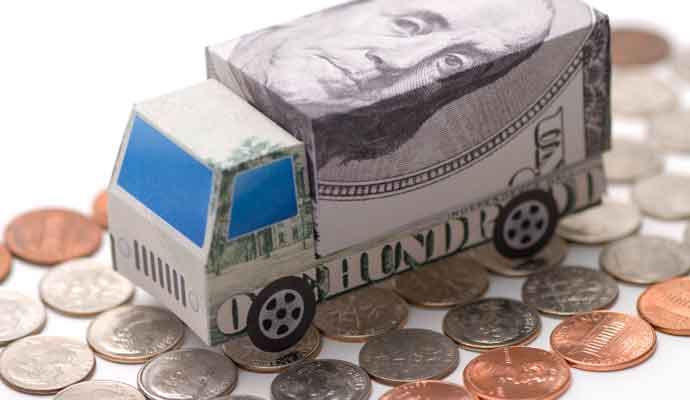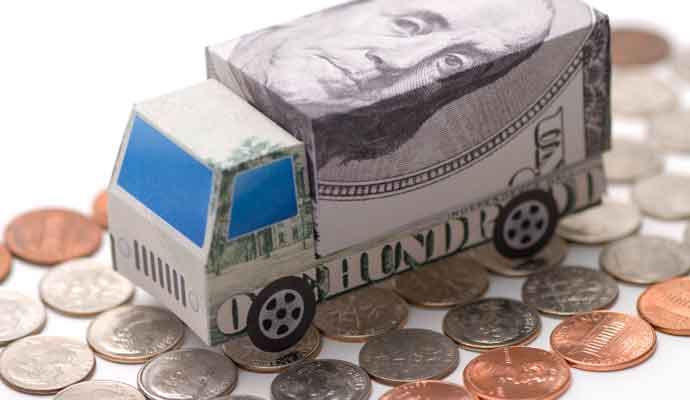 Pricing should be fair, yet remain competitive. Costs should reflect the size of the consignment being carried and the distance it needs to travel.
As courier companies tend to deal with medium sized items rather than large freight shipments that haulage companies deal with, this means that courier prices should act as an incentive for clients.
Courier companies regularly offer overseas services too, making the transit of goods across countries and continents far more manageable and appealing to customers.
Same Day Couriers Direct have many years of experience in providing a smooth running, efficient service for our growing database of satisfied customers.
When considering how to improve your own customer satisfaction rates, Same Day Couriers Direct are a name to trust. We have extensive experience across many sectors of industry and regularly transport consignments of all shapes and sizes across the UK, Ireland and capital cities of major European countries.
We'd love the opportunity to help boost the satisfaction levels of your clients. Discover how Same Day Couriers Direct will work with you to do this on 0333 772 1010