Same Day Couriers Direct use modern, state of the art equipment and technology to assist in the day to day movement of documents, parcels and goods from one location to another.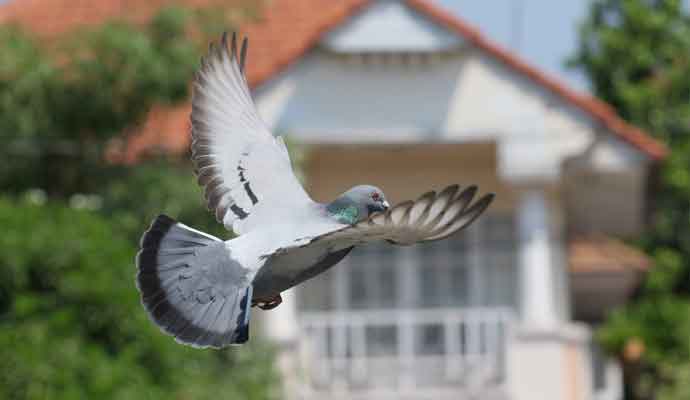 Whether that's sophisticated online booking systems, greener, more efficient vehicles with GPS satellite navigation and tracking tools, it's a far cry from the ancient days of the courier profession where human messengers might have to run many miles or homing pigeons would deliver important messages.
While the fundamental role of the courier has always been to provide a safe, reliable and secure method of delivering goods on time, methods of doing so have evolved over the centuries. Here, we take a look at the concept of the courier and how messages, documents and parcels have been transported throughout the ages.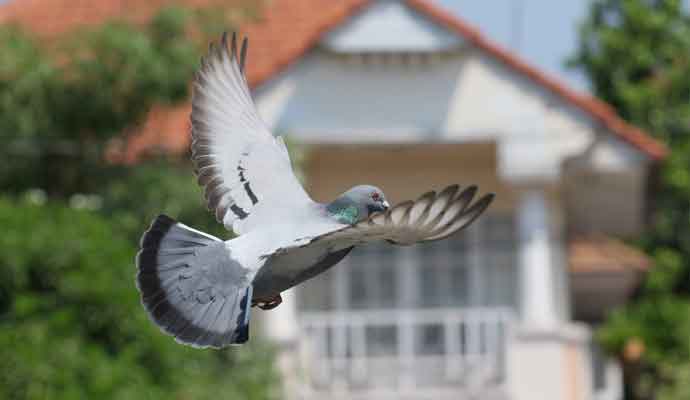 Humble origins
The word 'courier' derives from the Latin word 'currere' meaning 'to run', so it should come as no surprise to learn that the first couriers were sent on foot to deliver messages. In fact, the length of the modern marathon – 26 miles, 385 yards – has its roots in the courier industry. The event having been instituted to commemorate the run of the Greek solider, Pheidippides, a messenger from the Battle of Marathon, who delivered the news that the Greeks had won the Greco-Persian war.
Written messages
The first type of courier service to deliver written messages was put in place by the Persians in the 6th Century.
Established by Prince Cyrus to control his new empire,  runners, horseback riders and carrier pigeons delivered his messages throughout the Kingdom. 
From here, the continuously changing social and economic landscapes of ancient times, together with the development of written skills and facilities, the use of sending written messages rapidly increased.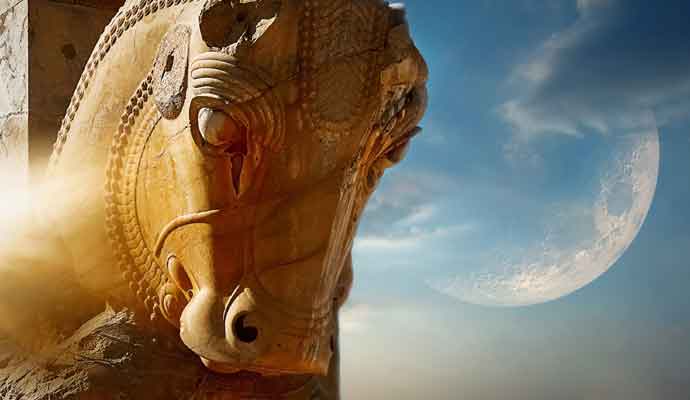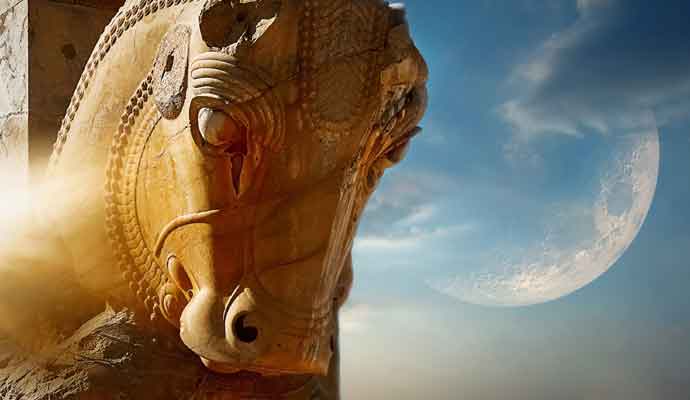 Delivery by animals
Prior to the invention of the motor vehicle and with it the current extensive road network, animals were regularly used to convey the rising tide of mail and parcels:
Camels – Up until 1929 camels were used to distribute packages throughout Australia.
Horses – Ancient empires used relay networks to deliver mail and parcels by horse. From as early as 1274, the Hanseatic League, a powerful trading network dominating northern Europe from the 13th to 15th centuries, regularly used horse courier services between principal towns and castles.
Between 1860 and 1861 the 'Pony Express' delivered mail and parcels from East to West across North America, and even today remote parts of Tibet and China receive packages via horse delivery
Dogs – Parts of Alaska and Canada have had a long history of using dog sleds as a method of delivering parcels. Up until as recently as 1963, it was common to see a group of ten dogs pulling a haul of up to 110lbs through the snow.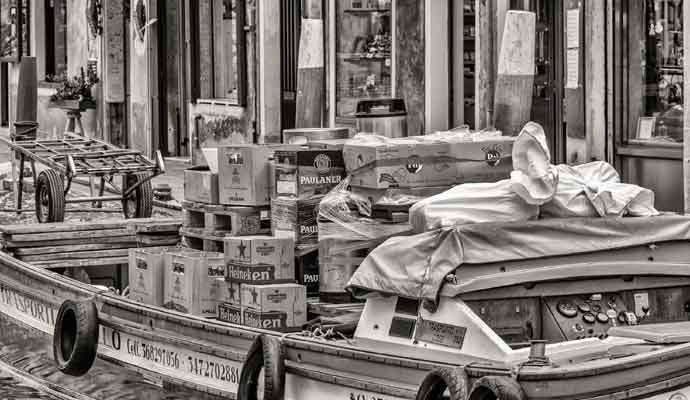 The industrial age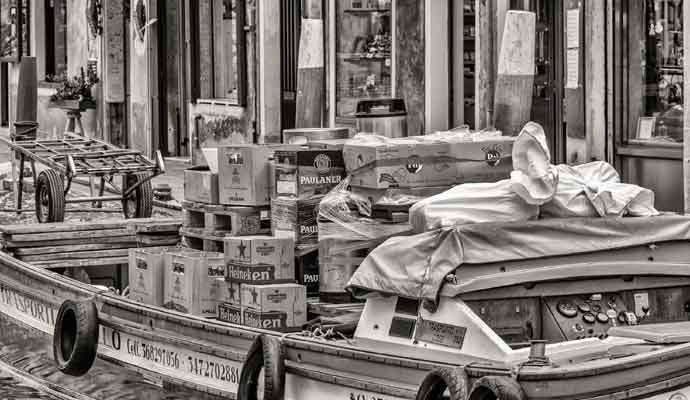 The industrial age with its notable developments in machinery brought with it an improved delivery system.
Steam powered boats and trains, as well as the creation of canal routes meant that larger volumes of goods could be distributed around the country.
As populations and facilities increased, so too did the ability to send written communication, freight and personal packages – global trade began to rise in prominence.
The modern age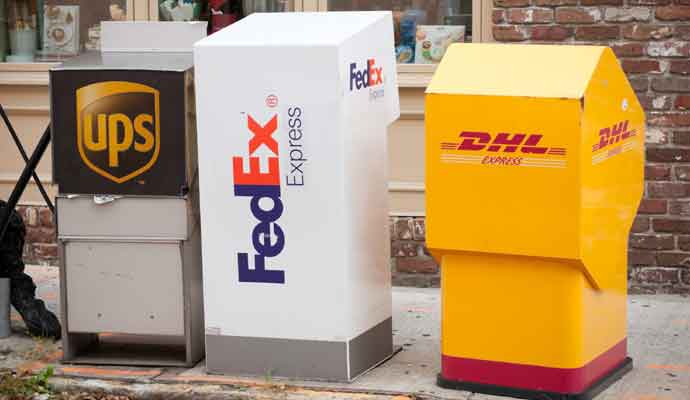 Industrial advances, and the invention and evolution of vehicles, led to an increasing number of businesses specialising in courier services.
Automated booking, ordering and processing systems have enhanced logistics for the courier industry. A greater number of consignments can be arranged, larger orders can be transported effortlessly to their designated destinations and tracking systems can detect the whereabouts of important packages and monitor their delivery journey, but let's take a look at the timeline of how the industry has evolved over the past century.
1907 – With a $100 loan, Jim Cassey established a messenger service in Seattle which we would eventually come to know recognise as UPS – one of the big four international couriers.
1913 – 1918 – Jim Cassey's company focuses on road transportation with an investment in vehicles and the introduction of what would be the UPS' famous brown and gold logo and livery.
1919 – 1930 – The UPS brand was launched with an expansion of services across most cities throughout the Pacific Coast. Soon UPS were offering daily pick-ups and were the first company to introduce conveyor belt technology to handle the increasing amount of packages received for delivery.
1953 – UPS offers air services between the East and West coasts of America.
1971 – DHL opens territories in the Far East.
1972 – DHL International is established with offices in Hong Kong, Japan and Australia.
1973 – FedEx begins operations – nearly 200 packages were delivered in its first night of service.
1974 – DHL becomes operational in the UK.
1978 – TNT opens in the UK.
1980 – TNT becomes Britain's first door-to-door next day delivery service.
1982 – TNT launches a same day delivery service within the UK.
1983 – DHL opens up express services across Europe.
1988 – 1989 – UPS operates its own aircraft, becomes an airline and delivers to more than 175 countries.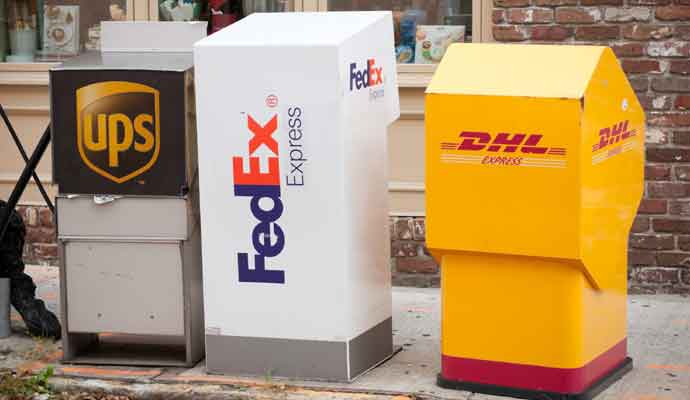 1992 – UPS introduces electronic tracking for ground parcels.
1994 – UPS launches its website.
1996 – UPS implements online tracking with a real time image of a recipient's signature.
2002 – TNT launches an advanced track and trace system enabling customers to trace parcels via web, mobiles, email and text messaging.
The present era
Courier services are now affordable for both individuals and small businesses to an extent where they can compete favourably on costs and delivery timescales to the Royal Mail and provide a more personalised service.
Delivery networks are more extensive than ever as the rapid increase in sophisticated software and electronic technology assists with fast, safe and secure courier coverage across the length and breadth of the UK as well as European and international destinations.
And to the future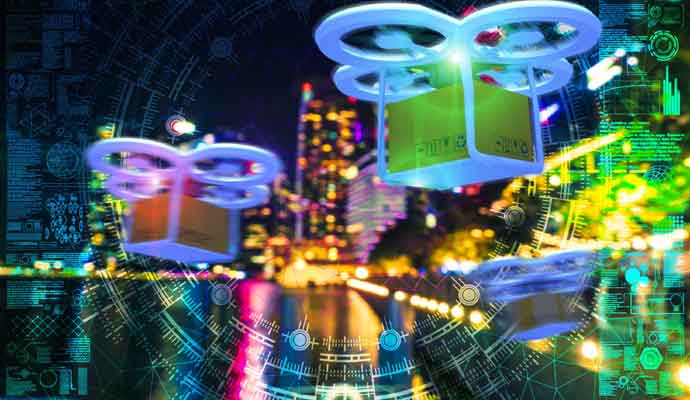 As the courier industry has evolved rapidly since the days of human runners or animals to transport mail and packages, it's safe to say that the role of advanced technology will be an interesting future development. Debate continues as to whether the future of courier services will have to adopt automated vehicles or drone deliveries in order to survive. However, forward thinking courier services, such as Same Day Couriers Direct, will always go the extra mile to ensure its customers receive a personalised delivery service tailored to meet their individual requirements.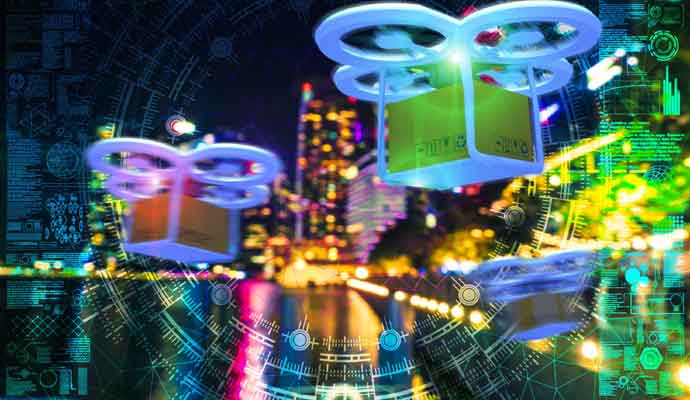 Give us a call on 0333 772 1010 or send us a message. We're always delighted to hear from you.