Harking back to those halcyon days when "titter ye not" elicited the opposite reaction, we've discovered quite a selection of British places, areas and streets that seem more at home in a 'Carry On' film. We hope this light-hearted look at these amusing, or even somewhat risqué places, will raise a chuckle.
---
Bell End (street, Rowley Regis)
There are several Bell Ends in the country, perhaps you know some others? This one's particularly notable because of a campaign in 2018 to change the name for being "too rude" which spectacularly failed. Unfounded rumours persist that the campaigners were all called Dick….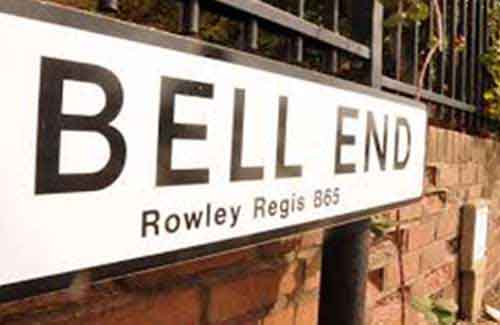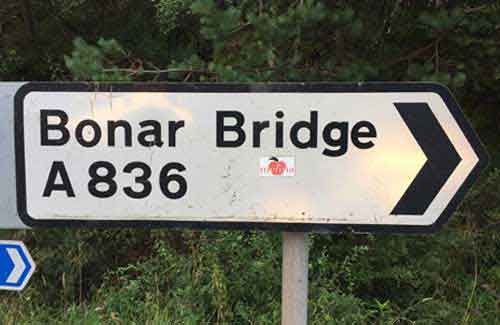 ---
Bonar Bridge (town, Sutherland)
Many of us get very excited about an impressive bridge. This aptly named one delightfully straddles the Kyle of Sutherland. It's actually pronounced "Bonnar," but what does your sat nav's speech make of it!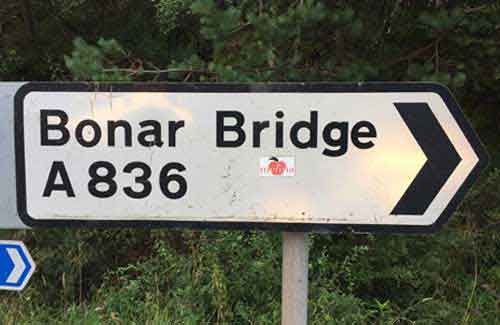 ---
Butt of Lewis (point, Outer Hebrides)
You'd expect this to be at the southern end of the island, but it's actually the most northerly point. It's simple enough to find though, as a light usefully shines out of it (in the form of an unusual red brick lighthouse).
---
Butthole Lane (street, Shepshed)
An appropriate contender for being in the arse-end of nowhere, local residents nonetheless declared in 2015 that they were happy with the name. Sadly, Butt Hole Road in Conisbrough wasn't so lucky and became Archers Way ("butt" being an arcane archery term for a target).
---
Dull (village, Perthshire)
Being good sports, the villagers of Dull twinned with Boring (USA) in 2012, following which they formed the League of Extraordinary Communities. Soon afterwards, Bland (Australia) was welcomed into the League with open arms but, one would imagine, no fanfare.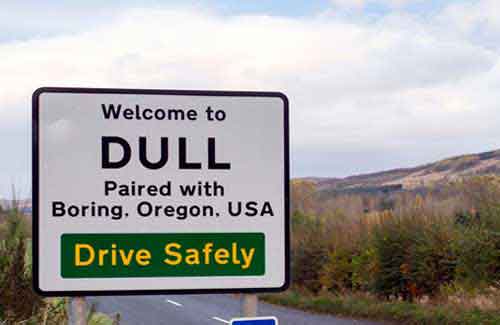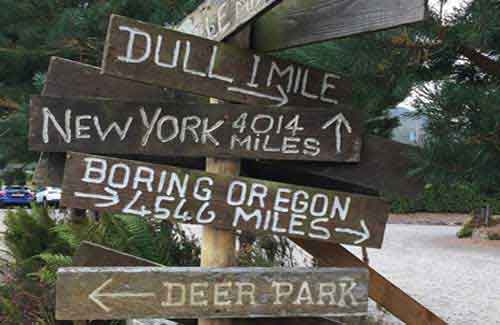 ---
Firkin Point (point, Highlands)
You may have misheard "what's the Firkin Point?" over the years, not realising that it actually relates to a beautiful viewpoint on Loch Lomond's bonnie banks. Feeling dubious? What would be the Firkin Point in us lying to you?!
---
Fulking Hill (hill, South Downs, Sussex)
Another absolute classic. Imagine attempting to explain to a local bus driver that you'd like to be dropped off near to this hill. A growling engine, noisy schoolchildren, a distracted driver – your ejection from the bus could potentially only be moments away!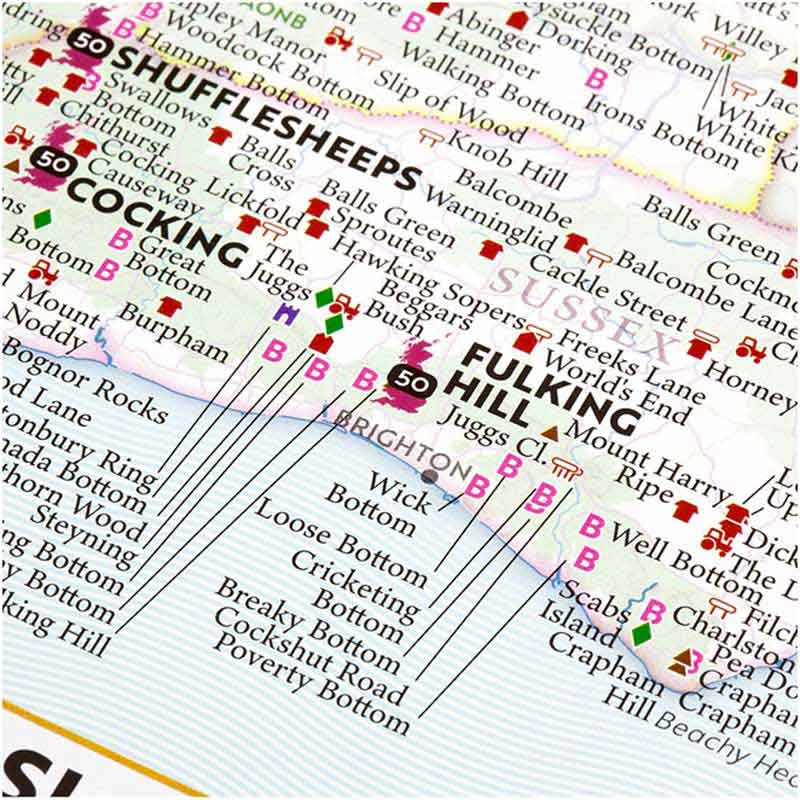 ---
Giggleswick (village, Yorkshire Dales)
Originally meaning "Gikel's dwelling or dairy farm," the name of this village is guaranteed to raise a smile. However, to many it must surely be a fictitious Carry On location or perhaps where the Laughing Policeman walks his beat!
---
Golden Balls (roundabout, near Abingdon)
And there you were thinking it was the name of the next James Bond film or a reference to David Beckham! Perhaps it does relate to the latter's nickname, but which came first? Something to ponder whilst driving round it, but don't miss your turning….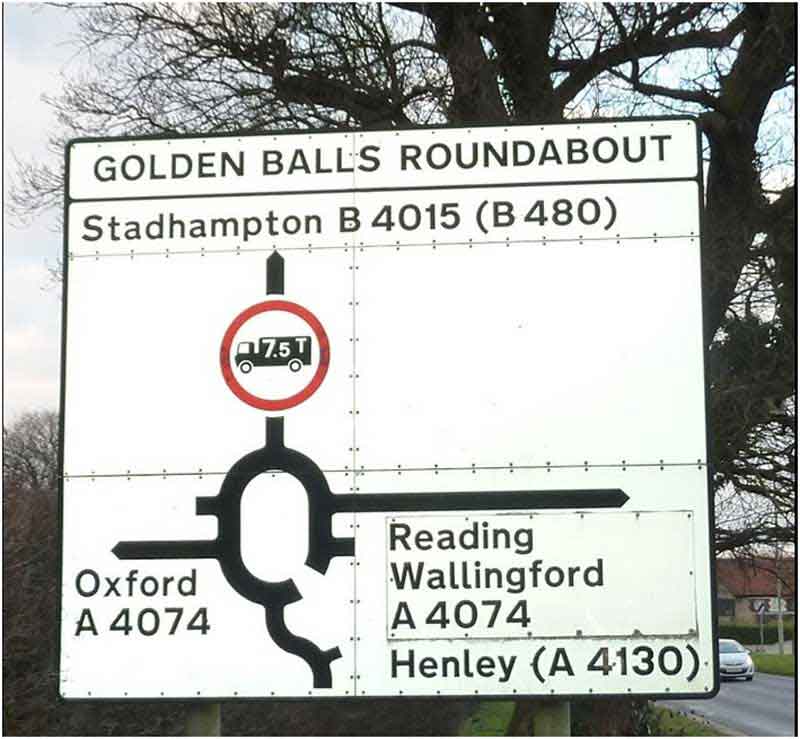 ---
Great Cockup (hill, Lake District)
Cockups abound near Bassenthwaite Lake – there are also other hills called plain old Cockup and Little Cockup. Maybe another one will be renamed Humungous Cockup? The name originates from the Old English for fowl, but it's still a fowl-up, right?!
---
Great Snoring (village, Norfolk)
Predictably there's a Little Snoring too, which is probably preferred by holidaymakers due to being quieter. On selling Great Snoring to the Lord Chief Justice back in the day, the Lord of the Manor reputedly wryly observed that "I can sleep without Snoring."
---
Greatbottom Flash (section, Basingstoke Canal)
This wider part of the Basingstoke Canal is particularly attractive to wildlife. However, concerns persist that birdwatchers might sometimes see more than they bargained for through their binoculars, particularly on moon-lit nights….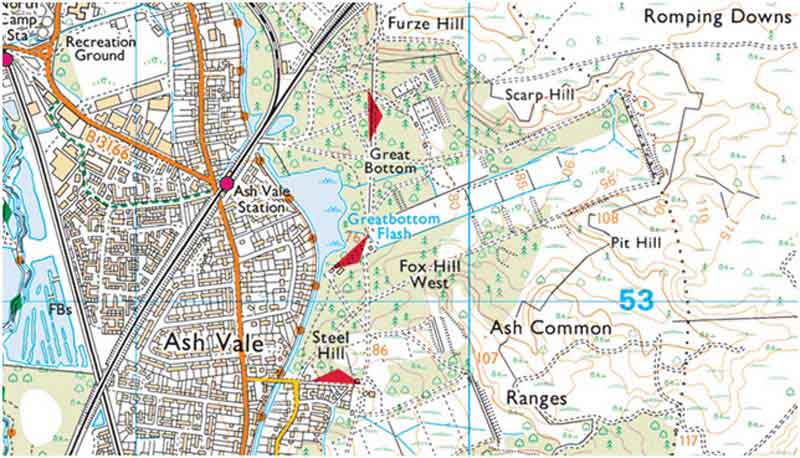 ---
Hen Poo (loch, Duns Castle)
Infinitely more attractive than it sounds, this man-made loch is a wildlife reserve. If it wasn't protected, you'd definitely be wondering what was squidging up between your toes if you paddled in it….
---
Isle of Muck (island, Inner Hebrides)
There probably aren't many pigs now on this lovely small island close to Skye, but we hope that they're happy. The name is thought to derive from the Gaelic word mouach meaning "swine" but, in this case it's a reference to porpoises, which were formerly called mereswine i.e. "sea pigs"!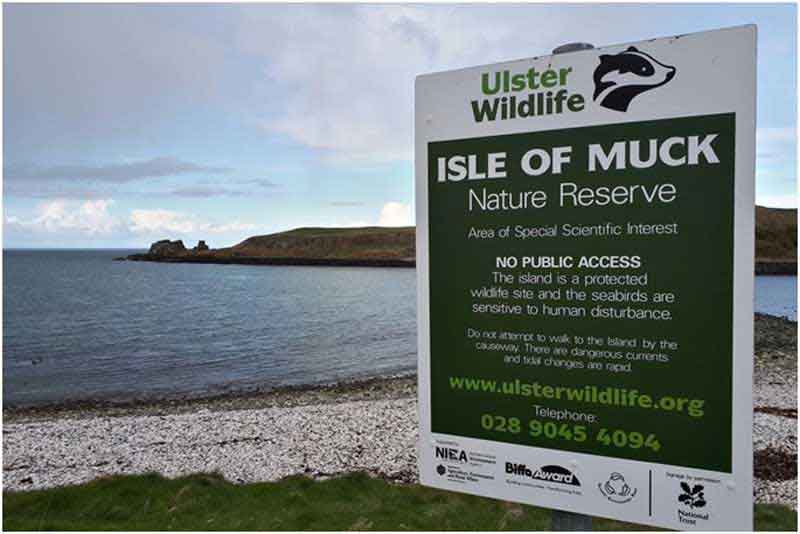 ---
Seething (village, Norfolk)
It's not known what the locals were annoyed about when this pretty village was first named but, in case you're disinclined to move there because it might not be the ideal place to return home to after a bad day, the village has a particularly good community spirit.
---
Shitterton (hamlet, Dorset)
Although a contender for the crappiest place name, this hamlet adjacent to Bere Regis is actually delightfully attractive. It wasn't always like that though – the name did originally designate a settlement sited on an open sewer!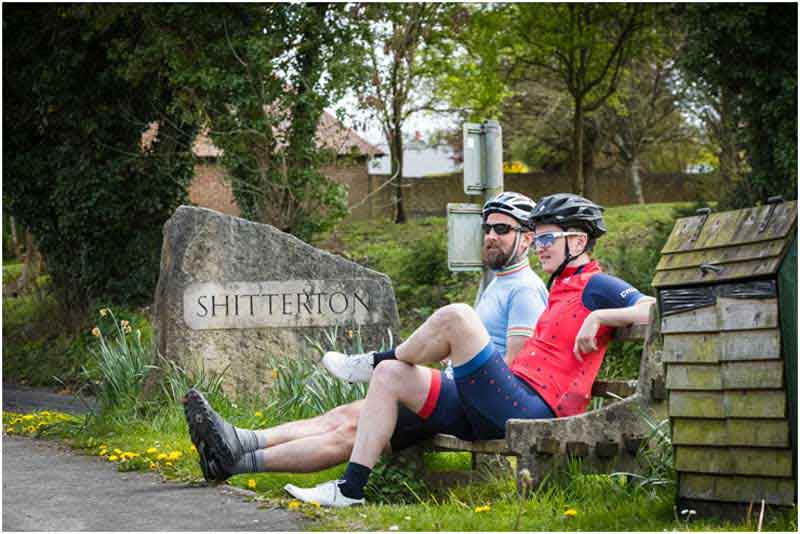 ---
Tickle Cock Bridge (underpass, Castleford)
Some may not wish to linger when negotiating this pedestrian underpass beneath a railway line. The local council sanitised it to Tittle Cott Bridge in 2008 instead, but the local residents weren't having any of it (well perhaps a little bit of it) and their campaign to reinstate the original name was successful.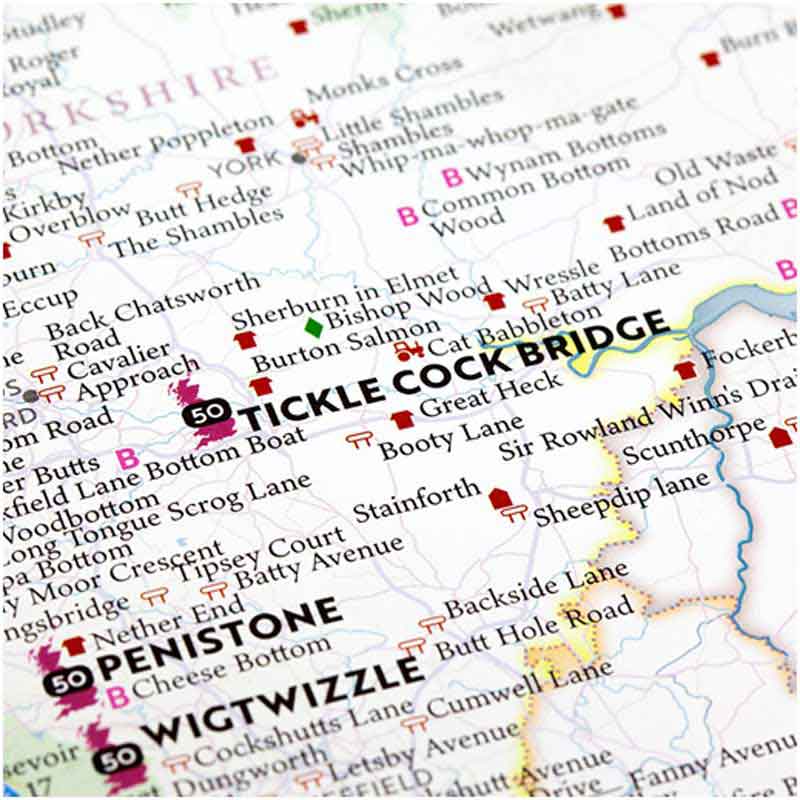 ---
Twatt (hamlets, Orkney & Shetland)
You'd have thought whoever came up with this name must have been one, but it actually derives from the Norse for 'forest clearing' or 'parcel of land'. One question remains – do you take a selfie or a photo of someone else standing in front of the name sign?!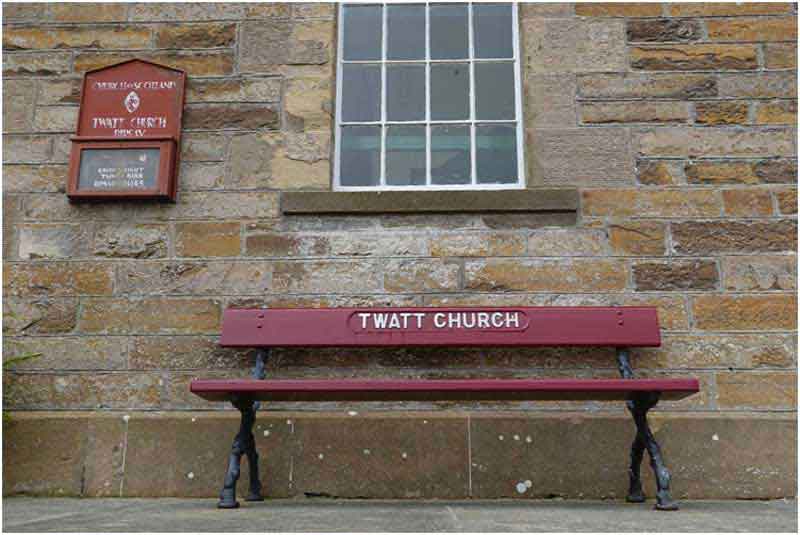 ---
Ugley (village, Essex)
This is definitely a misnomer, as it's a delightful, thriving village. The name was probably derived from Old English meaning 'a woodland clearing belonging to someone called Ugga'. It's not known who Ugga was, but the locals are thankful he didn't have a "B" prefixed to his name.
---
Witts End (part of Eversholt village, Bedfordshire)
Certainly an apt way to end our little chronicle. We can only assume that locals have reached the full extent of their tether over the year musing about who Witt was and what was the cause of his demise?
---
Covering the length and breadth of the UK, discovering unexpected or unusual place names is part and parcel of our driver's role.  Wherever the final destination may be, Same Day Couriers Direct guarantee safe and secure deliveries.
To find out how we can help in delivering your time critical supplies, please give us a call on 0333 772 1010