The term 'artificial intelligence' sounds rather intimidating, doesn't it? It conjures up images of robotic devices collecting parcels from shelves in vast warehouses, machinery undertaking complex surgery in hospitals or roads and motorways full of self-driving vehicles. Hollywood movies and science fiction novels depict artificial intelligence as robots about to take control of our world, but in reality it's neither that scary nor that smart. Artificial intelligence provides benefits to both domestic and commercial environments, and many systems and processes we take for granted today are in fact carried out by these methods.
Have you ever stopped to consider the technology behind the chat features commonly appearing on websites? You'd be forgiven for thinking you were chatting to a human, yet more often than not these are 'chatbots.' They recognise words and phrases to give intelligent answers to everyday questions, they take bookings and orders.
We're probably quite familiar with forms of artificial intelligence in our homes already, or at least we've seen countless advertisements for Amazon Echo, Alexa, Siri and Cortana, etc. These are all artificial intelligence aids which allow us to create playlists, order items, set reminders and integrate with smart devices via speech recognition.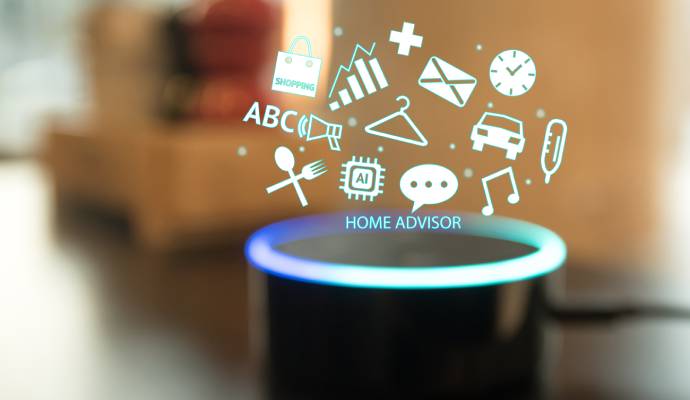 Why is artificial intelligence beneficial?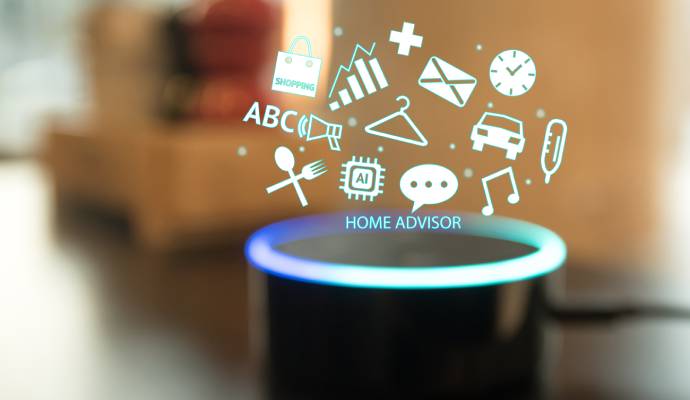 The general benefit of artificial intelligence is that it can carry out decisions without succumbing to human shortcomings such as lack of time, fatigue, stress, etc. Machinery driven by AI technology is able to continually perform repetitious actions which increase productivity and eliminate human error.
Artificial intelligence for industry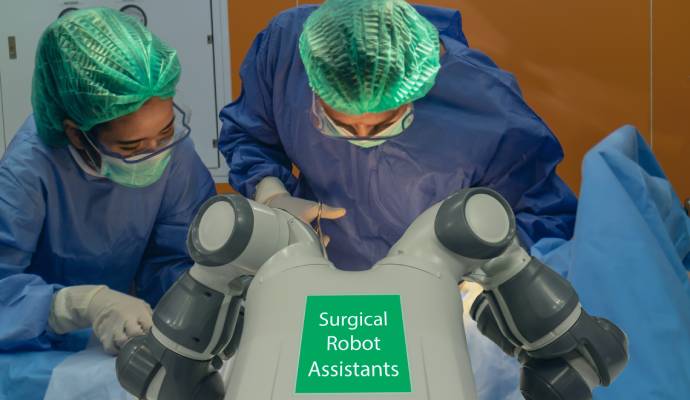 As we've seen with the chatbots responding to online queries, different uses of artificial intelligent technologies are now firmly established into many sectors of UK industry. Machine learning is used within the banking sector to identify patterns of transactions which may be fraudulent. The manufacturing industry has adapted to artificial technology through the use of robotic manufacture on assembly lines and packing. Machine learning and artificial intelligence is now common place within clinics and hospitals, assisting with both diagnostics and treatments. Artificial intelligent features are gradually being introduced into cars. The ability to avoid collision, self-park, monitor blind spots, respond to voice recognition, technology within vehicle manufacture threatens to revolutionise our everyday transport systems.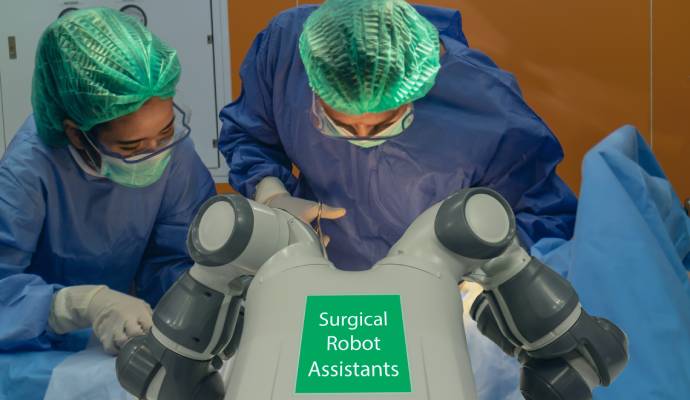 Does the courier industry need artificial intelligence?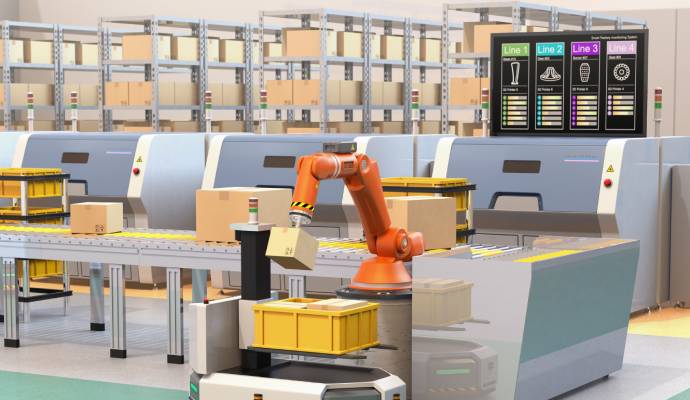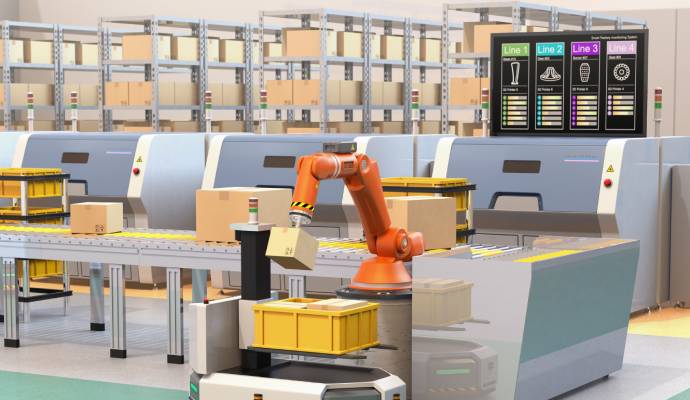 The couriers, logistics and the wider freight haulage industry will always need to react to the environment which it services. Advancing technology in the form of smart phones, tablets, etc, together with the inevitable competition to meet consumer need, has led to next day deliveries, same day deliveries and even hourly deliveries. Automation sends a ripple effect across all sectors of industry. For systems and processes to remain efficient, artificial intelligence, machine learning, robotic intervention and aids will inevitably feature in the courier and logistics industry of the future to some degree.
How will artificial intelligence aid the courier & haulage industry?
The big question is how will artificial intelligence aid or impact the courier and haulage industry? Although major industry players have been keen to initiate pilots and trials and it is clear that revolutionary systems and processes are set to disrupt the industry, anticipated take-up and impact is as yet unforeseen. Infrastructure to enable fleet operators to remotely monitor their vehicles would need to be established and there are also legal and safety issues to address.
Trials involving driverless lorries have already been piloted by major automotive manufacturers on European motorways, and the UK Secretary for Transport has announced similar plans for the UK. The process is known as platooning, where a convoy of three autonomously driven lorries is led by the front vehicle. Rather than replacing human drivers as may be feared, an advantage of such a measure would be to allow the continuous movement of goods whilst drivers have a rest period, aiding productivity and reducing delivery times.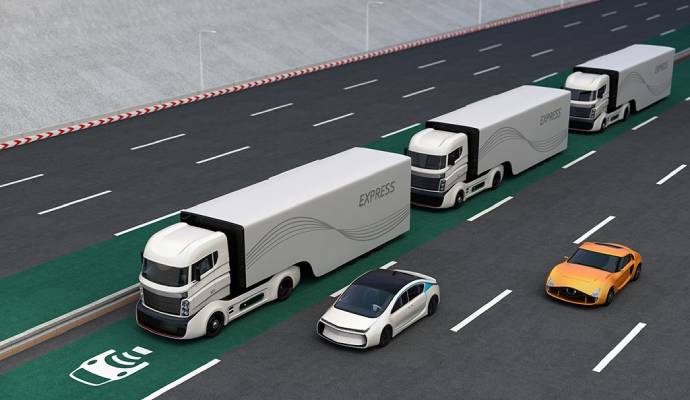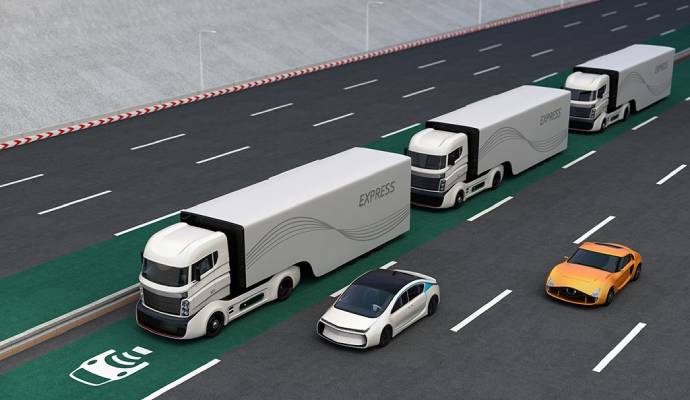 For larger, international carriers which regularly use the longer stretches of motorway designated as suitable for this type of technology, the way forward is perhaps clearer. Self-driving lorries will undoubtedly be part of the future. For the smaller, independent courier, perhaps entrusted with more local deliveries, this form of automation is unlikely to disrupt the industry. Here the human factor is important. Customers tend to value loyalty and customer service, giving repeat business to couriers where drivers are likely to have built up an established rapport.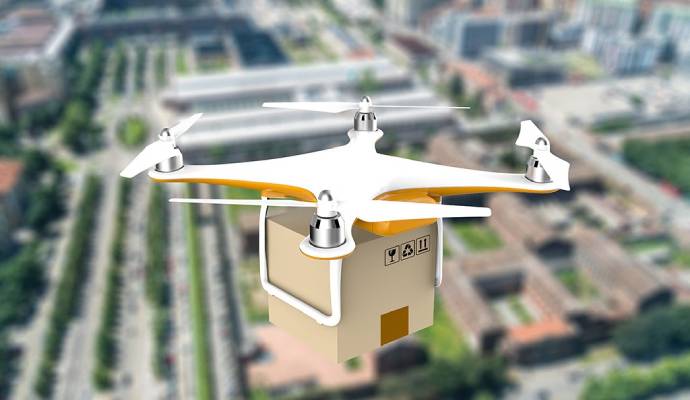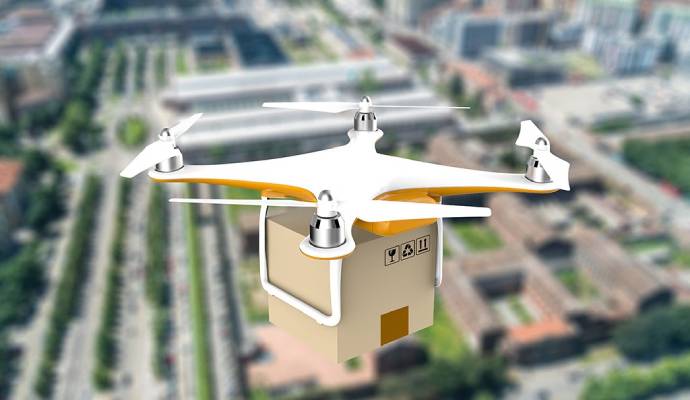 Another form of artificial intelligence which may affect the courier company of the future is the use of drones. Hailed as the delivery method of the future, drones or UAVs (unmanned autonomous vehicles) are already carrying lightweight packages to customers in isolated European regions. Before more widespread use of UAVs in consignment delivery becomes the norm, there are still safety concerns, technical issues and viability problems to address and therefore we believe it will be some time before the UK sees unmanned drones buzzing around its skies and dropping off packages.
As the use of tablets and mobile devices is set to increase year on year as younger generations embrace this technology, artificial intelligence in the form of digitalised warehouses, robotic automation and an increase in smaller automated tools (similar to Amazon, Alexa, Echo and Dot) for voice recognition will all have a role to play.
The courier company of the future will certainly need to be innovative and forward thinking to keep pace with the ever increasing quantity of parcels, packages and consignments transported across major towns, cities, countries and continents, day in, day out. We believe the use of artificial intelligence tools will assist with productivity, cost efficiencies and time saving strategies.
Striking a perfect balance
Artificial intelligence is our friend rather than our foe. We need to embrace positive cultural change, whilst maintaining the levels of personalised customer service our clients expect and demand.
Experienced couriers will always strike that perfect balance – automation will never replace a friendly smile and a courteous greeting. That's our speciality and the reason why the vast majority of customers select a courier service.