A year of living dangerously
As we fast approach the end of this year, one that many would like to disremember and bury deep down into a dark hole in the faith it never resurfaces. However, the flurry of significant events is going to present this year a hard one to forget. The year has been charged with powerful events and stories that have gripped the nation. It has taken everyone on a journey of tragedy, social justice, a global pandemic and that is not even half of it.
Not everyone has had a bad year and this particular year has given nothing other than a boom to the courier and delivery services due to meteoric rise in online shopping in the wake of the ongoing pandemic. No more so than those offering same day courier services to the Healthcare sector. For many drivers this has meant it has been like Christmas every week long before December even arrives.
Although it has been a difficult year to keep up with, it hasn't all been gloom and doom and we are here to present and highlight one of the more uplifting stories of the year. This story brings a more positive outlook on the unusual year of 2020 and we can agree it hasn't all been bad news and dark holes.
Captain Sir Thomas Moore is a story we won't forget in a hurry
Our uplifting story begins with Captain Sir Thomas Moore, perhaps more familiar to everyone as just 'Captain Tom'. He touched all of us here and also the rest of the world. Capturing the hearts of so many, this phenomenon that confirmed what a true hero resembles.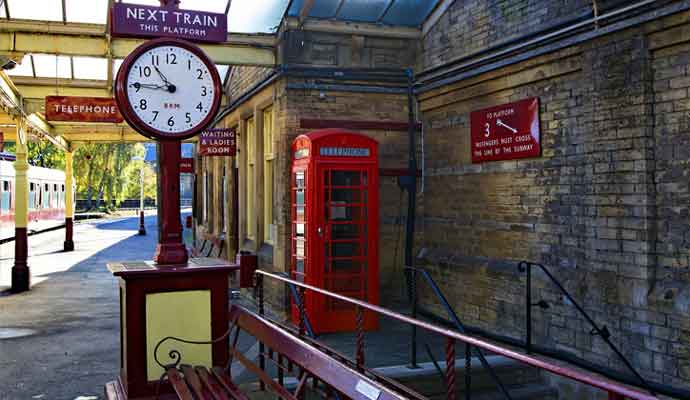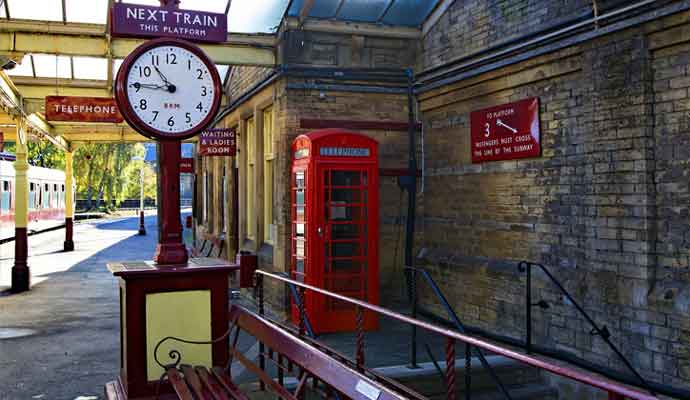 Captain Tom was born in 1920 in Keighley. He grew up in the town and attended Keighley Grammar School. The town is now in West Yorkshire but at the time of his birth, it was the romantic sounding West Riding of Yorkshire. He went on to serve throughout the Second World War having enlisted in the 8th Battalion, Duke of Wellington's Regiment (8 DWR) at the beginning of the war and was stationed in Cornwall. He was selected for officer training in 1940 and attended Officer Cadet Training before being commissioned as a second lieutenant in the summer of 1941. He served in Arakan in western Myanmar (Burma at the time) and later in Sumatra after the Japanese surrender. By this time he had risen to the rank of captain. On returning to Britain, he went on to serve as an instructor at the Armoured Fighting Vehicle School in Bovington, Dorset. Before Captain Tom demobilised in 1946, he had been awarded three medals, he has usually been photographed wearing these medals which were pride of place on his blazer each day of his heroic efforts in 2020.
Tom's 100th Birthday Walk For The NHS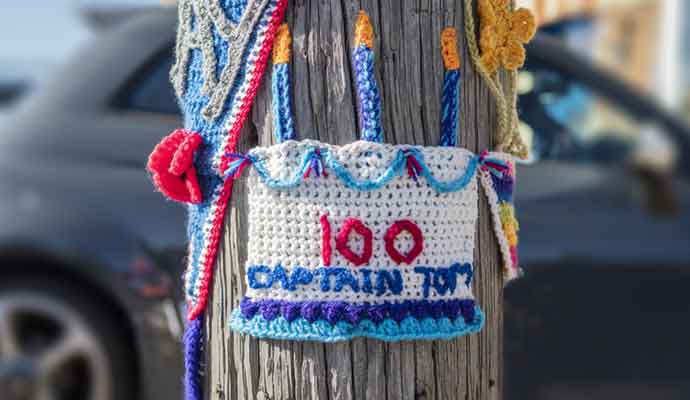 With his 100th birthday approaching, Captain Tom began walking ten laps of his garden in the hope he could help raise money for a group of charities supporting the NHS. All this during the early lockdown due to the global pandemic. Captain Tom's aim was to complete 100 laps to celebrate his 100th birthday. The story soon became a social media phenomenon and in a short time Captain Tom's fundraising campaign was recognised internationally as more people around the world became involved, all supporting Captain Tom's marvellous efforts to help him raise money and complete his goal of 100 laps.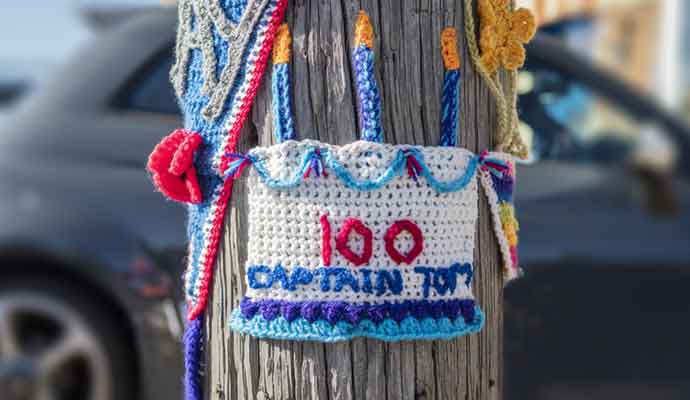 Captain Tom completed his target of 100 laps and many more. When he reached his 100 laps, it was under the watch (at a safe distance) by a guard of honour from the 1st Battalion of the Yorkshire Regiment live on BBC. What an incredible achievement for your 100th birthday. He said, he would not stop, and aimed to do a second hundred. By the morning of his 100th birthday, what started out at as £1000 fundraising goal had topped a staggering £32m million pounds.
Knighthood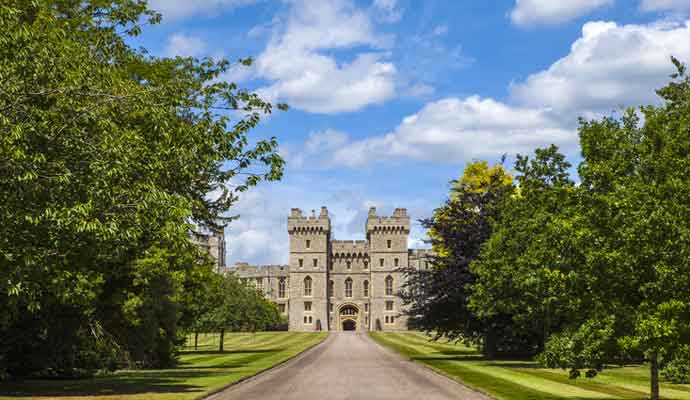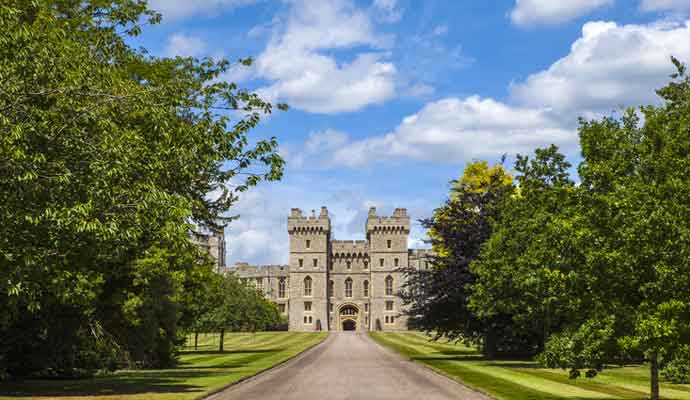 Captain Tom was knighted for his amazing achievements by the Queen at Windsor Castle in a staged, unique ceremony one could never forget. On receiving his knighthood, he said "It was an absolutely outstanding day" as the BBC captured the moments.
Not only had he served during the war and been awarded his medals, walked more than his goal of 100 laps for his 100th birthday, raising over £32 million pounds and get knighted by the Queen at Windsor castle, he went on to team up with Michael Ball and the NHS Voices of Care Choir with their charity single 'You'll never walk one". It reached the Number 1 spot on The Official Big Top 40.
Thank You Captain Tom
This man is just full of endless surprises and talent. This heroic story is a powerful one the world will always remember as a highlight and happy moment of 2020. There is now an illustrated children's book 'One Hundred Steps: The Story of Captain Sir Tom' based on his amazing achievements. This story represents triumph, it represents a selfless act and how amazing it is to give back, it motivates to push yourself out of the comfort zone, inspires you to keep going and believe in yourself because anything is possible.
2021
As we look to a new year in a couple of months and more recently the suggestion of a vaccine being approved not far away, the distribution of any vaccine may mean one of the largest logistical operations in history for couriers to undertake.
Whatever the future holds, Same Day Couriers Direct is here to help you today. We can help you with all your important business needs with our same day courier services tailored to meet your requirements.